Check out our Special
Offer for this
course!
Make a deposit payment to secure your place on a course before the end of the month and qualify for a free advanced level online course. You can choose from the 50-hour young learners (CTEYL) or business English (CTBE) certificate courses or the 250-hour online diploma course.
TEFL Courses in Leipzig | Germany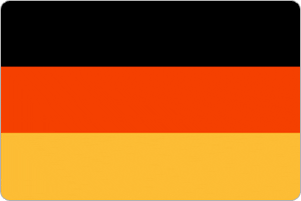 Formerly one of Europe's leading centers of education and culture, Leipzig today is still a leading light of music and culture in Germany. The city's long and fascinating history can be witnessed in its architecture and the many museums that are to be found in Leipzig and it is easy to see why Goethe once said that Leipzig was "A little Paris that educates its people" as you enjoy the café culture in the arcades surrounding the city center.
Johann Sebastian Bach worked in Leipzig for several years in the 18th century and the city is home to the Bach-Archiv Leipzig, an institution that documents the life of Bach and his family. Classical music remains an important part of the life of the city and the Oper Leipzig is one of the most famous opera houses in Germany and the third oldest in Europe. Leipzig is home to a thriving counter culture scene and hosts the largest Wave and Gothic festival in Europe in May of each year.
Nature lovers will enjoy spending summer days at the lakes just south of the city where people head to enjoy walks, jogging, cycling and soaking up the sunshine. In the winter months you can head to the mountains which are just a couple of hours away by bus.
Choosing to study with us in Leipzig, means that you will have the opportunity to explore a city with a long and fascinating history which is also a thriving modern cultural center. With something for everyone, Leipzig is an excellent destination for those looking to earn an internationally recognized TEFL qualification in Germany.