Check out our Special
Offer for this
course!
Make a deposit payment to secure your place on a course before the end of the month and qualify for a free advanced level online course. You can choose from the 50-hour young learners (CTEYL) or business English (CTBE) certificate courses or the 250-hour online diploma course.
Location / USA / San Francisco California
TEFL San Francisco California | TEFL USA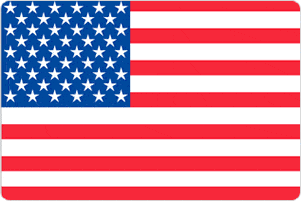 As a popular setting for movies and TV shows, the city of San Francisco is familiar to millions of people in all corners of the world. Well known landmarks such as the Golden Gate Bridge and Alcatraz Island are instantly recognizable, as are the iconic cable cars and the amazingly steep streets. As well as its landmarks, the city is also famous for its inclusive attitude that has seen it become the center of numerous civil rights movements over the years. This atmosphere of tolerance can clearly be felt in the warm welcome that you are sure to receive during your certification course in 'The City by the Bay'.
The birth of San Francisco as a thriving community goes back to the boom years of the legendary California Gold Rush of the mid 19th century. Although the gold has long since run out, the city has continued to flourish thanks to its long list of popular attractions. Visitors can enjoy the city's thriving arts and culture scene that includes numerous theaters, art galleries, museums and annual festivals. Several distinct neighborhoods are also worth exploring including Haight-Ashbury that became world famous as the home of the 'Summer of Love', while the city's Chinatown district is notable as the oldest in the country and as the largest Chinese community outside of Asia.
A guided tour of the infamous Alcatraz Island is a must for many visitors, as is a visit to the Golden Gate Bridge which is widely regarded as one of the 'Wonders of the Modern World'. Of course, there is more to the city than just a list of landmarks to visit, but whatever your priorities during your stay, you are certain to enjoy every minute of your time in San Francisco as it is a warm and welcoming place to hang-out and explore at any time of the year. If this sounds like your kind of city, why not sign-up for our course and complete your certification in wonderful San Francisco.
About the School
Course Dates
Course Fees
Accommodation
---
Check out ITTT's Blog Posts
---