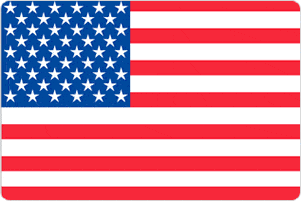 As a popular setting for movies and TV shows, the city of San Francisco is familiar to millions of people in all corners of the world. Well known landmarks such as the Golden Gate Bridge and Alcatraz Island are instantly recognizable, as are the iconic cable cars and the amazingly steep streets. As well as its landmarks, the city is also famous for its inclusive attitude that has seen it become the center of numerous civil rights movements over the years. This atmosphere of tolerance can clearly be felt in the warm welcome that you are sure to receive during your certification course in 'The City by the Bay'.
The birth of San Francisco as a thriving community goes back to the boom years of the legendary California Gold Rush of the mid 19th century. Although the gold has long since run out, the city has continued to flourish thanks to its long list of popular attractions. Visitors can enjoy the city's thriving arts and culture scene that includes numerous theaters, art galleries, museums and annual festivals. Several distinct neighborhoods are also worth exploring including Haight-Ashbury that became world famous as the home of the 'Summer of Love', while the city's Chinatown district is notable as the oldest in the country and as the largest Chinese community outside of Asia.
A guided tour of the infamous Alcatraz Island is a must for many visitors, as is a visit to the Golden Gate Bridge which is widely regarded as one of the 'Wonders of the Modern World'. Of course, there is more to the city than just a list of landmarks to visit, but whatever your priorities during your stay, you are certain to enjoy every minute of your time in San Francisco as it is a warm and welcoming place to hang-out and explore at any time of the year. If this sounds like your kind of city, why not sign-up for our course and complete your certification in wonderful San Francisco.
Register now & get certified to teach english abroad!
The School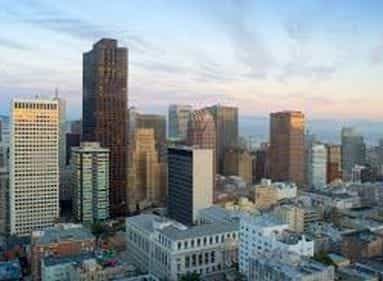 The historic Union Square area is the base for our training center in the city of San Francisco. This great central location means we are right in the heart of the action and surrounded by countless boutiques, department stores, art galleries, theaters and restaurants. The rest of the city is also easy to access as the iconic cable car system, as well as the subway, bus network and other public transport services are all right on our doorstep.
Your home for the course is a real English language school that provides lessons for a wide variety of local students. As the school is a busy and modern facility you will find that all the classrooms are well-appointed and equipped with plenty of resources. Other features of the center include a light refreshment station, a fast Wi-Fi connection and access to photocopying equipment. The course generally runs from 5:30 p.m. to 10:30 p.m. Wednesday to Friday and from 9:00 a.m. to 6:00 p.m. on Saturday and Sunday. In order to provide the best quality training for all our trainees we limit the participants on each course to a maximum of ten.
Accommodation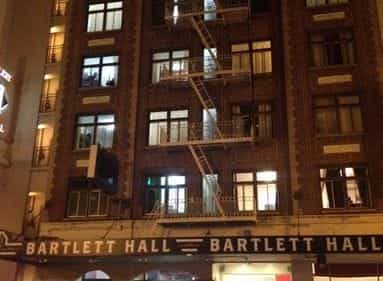 The city of San Francisco has some of the most recognizable landmarks in the world, such as Alcatraz Island and the Golden Gate Bridge, that attract large numbers of visitors from home and overseas. Due to the high visitor numbers, it is no surprise that accommodation options are numerous and varied both in and around the city. For the sake of convenience we suggest you stay as close to the training center as possible, and to aid your planning we are able to make a few recommendations.
One option that suits some trainees is our hometay program. We can make arrangements for you to stay in a typical family home located within a short distance of the center. This includes a private bedroom, daily breakfast, and the option of an evening meal. Private or shared rooms are also available in a local student residence. Once again, breakfast is included in the price and you can mix with other residents in the communal lounge and kitchen area.
There are also various local hotels that we are happy to recommend for your stay. If you are on a tight budget there are some reasonably priced options that offer good facilities including free Wi-Fi, cable TV, laundry facilities, plus communal lounge and kitchen. We can also recommend more expensive options for those who prefer higher levels of comfort and luxury. Prior to the course date you will receive full details of all these options so you can make an informed decision to suit your personal needs.
Course dates

Coming soon...
We are presently in the process of establishing a new course in San Francisco California and therefore there are currently no dates available for this location. We anticipate that the course should be running here within the next 6-8 months. If you would like to attend a course at this location, please let us know and we will send you full information you as soon as the course dates are finalized.
Please check out our other course locations if you wish to attend a course before this one becomes available...
Course fees
The total price is divided into: deposit and balance.
The deposit may be paid via a) credit card b) Paypal c) wire transfer d) Western Union.
The balance of the course fee must be paid by cash, PayPal or bank transfer directly to the training center on the first day of the course.
Deposit
US$ 700
to be paid in advance
+
Balance
US$ 595
to be paid on arrival
Accomodation Fees
The accommodation fees are not part of the course price and you are free to choose whichever accommodation option you prefer.
You are not obliged to use the accommodation provided by the school and you are welcome to make your own accommodation arrangements. If you choose to use our accommodation, it should be paid for either by cash, PayPal or bank transfer directly to the school at the start of the course.
per night
US$ 129
(to be paid on arrival)
To be booked direct through Vantagio Suites