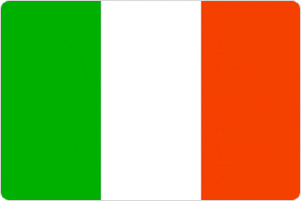 TEFL International's teacher training facility in Rome offers so much more than just a certificate for teaching. Rome is an epicenter of European history and Italian culture and for thousands of years, the city has played an integral part of European religion, history and culture. Attending our course in Rome is a once in a lifetime opportunity to absorb the capital city in a way that an average tourist could only envy.
TEFL Course Rome
'The Eternal City' as it's known, is breathtaking. You can inundate your senses with leisurely strolls down cobblestone streets or by sitting in one of Italy's famous piazzas (city squares), from the thrill of touring sites that have witnessed a turbulent past to a simple afternoon spent relaxing with a cooling portion of gelato (Italian ice cream), you'll love Rome.
Rome is Italy's capital, as well as the country's largest and most populous city. It's cosmopolitan as well as modern. It's one of the few cities that escaped the bombing raids of WWII, so centuries-old buildings and architecture remain unscathed. It has retained its Renaissance and baroque character as well. The city center of Rome is rightfully listed as a World Heritage Site by UNESCO.
Rome houses the Coliseum, the largest amphitheater built during the Roman Empire. It is also home to countless rare monuments including the Pantheon, the Catacombs of Rome, the Circus Maximus, as well as the Bocca della Verita and much, much more.
Rome hosts many festivals as well. Exhibitions, concerts and other shows take place throughout the year and themes include everything from fashion and modern art to theater, music and dance from all over Europe.
TEFL in Rome
Live and Work in Italy with a TEFL certificate
With your TEFL International certificate in-hand, you'll be witness to all of Rome's rich history, culture and beauty. Teaching English here is the best way to acquaint yourself with this truly magnificent city. We'll also do everything we can to ensure you get the most you possibly can from living and working here.
Rome is on the West coast--midway between Italy's northern and southern borders. While the city is large, the historic center in compact and very tourist-friendly. Only 12 miles from the coast, Italy's capital is perfectly located to combine the aspects of a major city with the relaxed nature of Mediterranean life and its beaches. There are plenty of teaching positions available and we'll help you get a job once you're finished with the course.
Register now & get certified to teach english abroad!
The School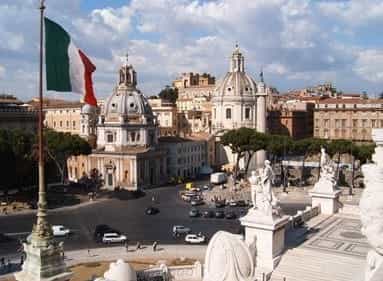 TEFL International's center in Rome is housed in a modern building with comfortable classrooms. It's a lovely setting, equipped with video facilities, the internet and a wide range of other teaching resources.
The school is located very near the Vatican and a nearby subway line that provides easy and convenient access to all areas of interest within Rome. Surrounding the center is an array of cafes, shops, bars and restaurants.
Optional extra: Italian Language Courses in Rome
An additional course is also available to trainees who wish to study Italian langauge. It is exclusive to TEFL International trainees and cannot be taken as a course on its own. Each course starts with four intensive weeks of Italian language learning. Classes are conducted in small groups and students are from around the world.
The course is fully accredited and facilitated by one of the most acclaimed language schools in Italy. It's been running for quite some time now and is recognized by Italy's Ministry of Education. In addition to learning Italian, you'll learn an appreciation for that it's like to be a student in one of your English classes as well as provide you with a wonderfully multicultural learning experience.
We offer classes for abilities of all levels and language skills will be assessed before you start the course. This will ensure you're placed in the most appropriate class based upon your language ability. You can also extend your course but this should be arranged prior to the start of the course itself.
Together with your ESL certificate course, your program will be eight weeks long and offers a perfect opportunity to immerse yourself in Italian culture while living in one of the most historically significant cities in the entire world. First you'll start with the langue classes and then move onto the TEFL certificate course.
Again, this great opportunity is only available in conjunction with the TEFL International program. The cost of the course is US$ 3,390 plus accommodation.
If you wish to participate in the Italian language course, please note this in the "additional comments" section of the application form.
Accommodation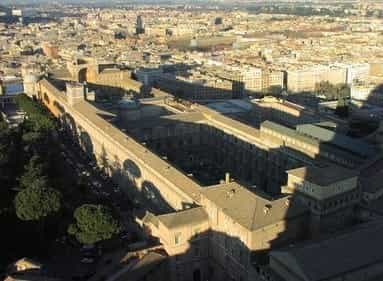 Our TEFL training center in Rome offers very comfortably furnished accommodation for all course participants. All our options are safe, clean and very affordable.
TEFL Course Accommodation in Rome
Accommodation in Rome can be one of two main types:
- The most requested type is a private bedroom within an apartment shared with an Italian landlady/landlord with access to a shared bathroom and kitchen. Some options also come with a private bathroom. 
- The second type is an apartment shared with other trainees secured with our help through a reputable agency with which the school has already worked.
The apartments are comfortable, clean, well-furnished and situated in the city center or close surroundings. All apartments are located just a short journey from the training center and are well connected with public transport.  Nearby cafes and eateries are plentiful and there is no shortage of nightlife options, yet all prices are much more reasonable than you would expect for being near the center of this world-class city.
We have an airport pick-up service from 11: 00 a.m. to 5:00 p.m. on the Friday before your course begins. We will greet you at the Rome Fiumicino International Airport and ensure you get to your accommodation (there are two international airports so please be sure to plan accordingly).
Accommodation for Rome is available from the Friday before your course begins and runs through to the Saturday after your course finishes. If you intend to arrive in Rome before the accommodation begins, we can help you find affordable accommodation in great locations.
We will try to accommodate any special requests or circumstances for individual trainees so please don't hesitate to contact us if you have any specific questions regarding our accommodation.
Course dates
Course fees
The total price is divided into: deposit and balance.
The deposit may be paid via a) credit card b) Paypal c) wire transfer d) Western Union.
The balance of the course fee must be paid by cash, PayPal or bank transfer directly to the training center on the first day of the course.
Deposit
US$ 600
to be paid in advance
+
Balance
EUR 950
USD $ 1005
to be paid on arrival
Accomodation Fees
The accommodation fees are not part of the course price and you are free to choose whichever accommodation option you prefer.
You are not obliged to use the accommodation provided by the school and you are welcome to make your own accommodation arrangements. If you choose to use our accommodation, it should be paid for either by cash, PayPal or bank transfer directly to the school at the start of the course.
Per night
EUR 25
USD 27
(to be paid on arrival)
And up