Check out our Special
Offer for this
course!
Make a deposit payment to secure your place on a course before the end of the month and qualify for a free advanced level online course. You can choose from the 50-hour young learners (CTEYL) or business English (CTBE) certificate courses or the 250-hour online diploma course.
TEFL Rome | TEFL Italy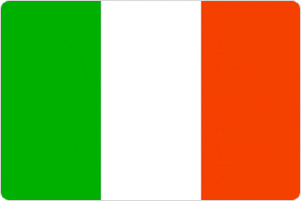 TEFL International's teacher training facility in Rome offers so much more than just a certificate for teaching. Rome is an epicenter of European history and Italian culture and for thousands of years, the city has played an integral part of European religion, history and culture. Attending our course in Rome is a once in a lifetime opportunity to absorb the capital city in a way that an average tourist could only envy.
TEFL Course Rome
'The Eternal City' as it's known, is breathtaking. You can inundate your senses with leisurely strolls down cobblestone streets or by sitting in one of Italy's famous piazzas (city squares), from the thrill of touring sites that have witnessed a turbulent past to a simple afternoon spent relaxing with a cooling portion of gelato (Italian ice cream), you'll love Rome.
Rome is Italy's capital, as well as the country's largest and most populous city. It's cosmopolitan as well as modern. It's one of the few cities that escaped the bombing raids of WWII, so centuries-old buildings and architecture remain unscathed. It has retained its Renaissance and baroque character as well. The city center of Rome is rightfully listed as a World Heritage Site by UNESCO.
Rome houses the Coliseum, the largest amphitheater built during the Roman Empire. It is also home to countless rare monuments including the Pantheon, the Catacombs of Rome, the Circus Maximus, as well as the Bocca della Verita and much, much more.
Rome hosts many festivals as well. Exhibitions, concerts and other shows take place throughout the year and themes include everything from fashion and modern art to theater, music and dance from all over Europe.
TEFL in Rome
Live and Work in Italy with a TEFL certificate
With your TEFL International certificate in-hand, you'll be witness to all of Rome's rich history, culture and beauty. Teaching English here is the best way to acquaint yourself with this truly magnificent city. We'll also do everything we can to ensure you get the most you possibly can from living and working here.
Rome is on the West coast--midway between Italy's northern and southern borders. While the city is large, the historic center in compact and very tourist-friendly. Only 12 miles from the coast, Italy's capital is perfectly located to combine the aspects of a major city with the relaxed nature of Mediterranean life and its beaches. There are plenty of teaching positions available and we'll help you get a job once you're finished with the course.
About the School
Course Dates
Course Fees
Accommodation
---
Check out ITTT's Blog Posts
---