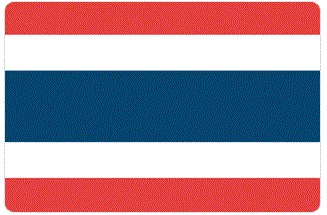 A World Called Bangkok
Bangkok is a vibrant, hectic and awe inspiring Asian metropolis with gleaming sky scrapers rising above the incense infused air of the local Buddhist temple. Traditional floating markets are a short trip from 21st Century shopping malls selling the latest fashions and technology. The city is also home to some of the top restaurants in the region if not the world and its street food is delicious, cheap and available almost everywhere.
The city is the gravitational centre of the country and attracts Thais from all over the kingdom with the promise of work as well as good schools and universities. As such, it is a great place to experience the unique cultures of the different parts of the country.
TEFL Course Bangkok
ITTT's Bangkok TEFL training course takes place in a working English language school that teaches children in the afternoon and business professionals in the evening. The school is an authorized Cambridge English Test Centre and accommodates an exam centre for online computer-based assessment in addition to conducting onsite testing at our clients' premises.
Our teacher trainers have years of experience teaching English as a foreign language and backgrounds in curriculum development, customized course creation and eLearning. They also have a strong background in teaching business English and creating specialized training courses to many of the country's blue chip companies.
We also provide on-going job support for our graduates including job placement assistance, interview preparation and resume creation. We keep our class sizes small so that you can be sure you will receive the maximum individual attention you could require throughout your course.
Thailand's Biggest Teacher Job Market
Bangkok is the centre of the TEFL industry in Thailand and is where the vast majority of teaching work is to be found. With over two thousand private language schools hiring teachers year round and numerous state and private schools that hire new teachers on a seasonal basis, you are sure to find a job that's right for you on graduation.
To get the process started all you need to do is fill out a free application on our website. As long as you are 18 years old or over and a fluent English speaker, you are eligible to apply.
Register now & get certified to teach english abroad!
The School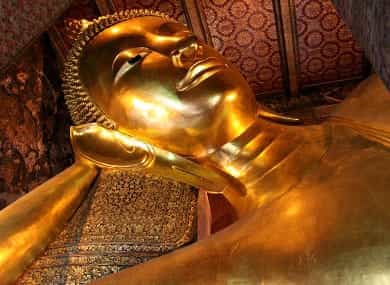 Our Bangkok training centre is situated in north Bangkok in a picturesque open air mall near to Thailand's largest university, Kasetsart Universty and the city's famous "Elephant Building", a thirty-two storey skyscraper in the shape of an elephant.
In the area surrounding the school you will find all you need during the course with a supermarket and stationary supply store located within the same mall plus two pharmacies within a two minute walk. We are also close to the Major Cineplex cinema and The Avenue Ratchayothin, which has a number of fast food outlets as well as banks, IT stores and more. Stations for the MRT (underground) and BTS (Skytrain) are just a short ride away making the rest of the city easily accessible from the training centre.
The training centre itself has everything you'll need to complete the course successfully. We are based in a three storey building in a pleasant open air mall with a school and computer based test centre as well as management offices and reception area. There is Wi-Fi available throughout the training centre.
We are also close to the famous Chatuchak Weekend Market; a huge market that encompasses more than 8,000 stalls over 35 acres. Just behind the weekend market is the less well-known Or Tor Kor Market, a fresh market that has been ranked as the fourth best in the world by CNNGo. The market sells a wide variety of fruits, vegetables and exotic spices as well as fresh meat and seafood. There is also a food court where you can sample the delicious local cuisine to your heart's content.
Accommodation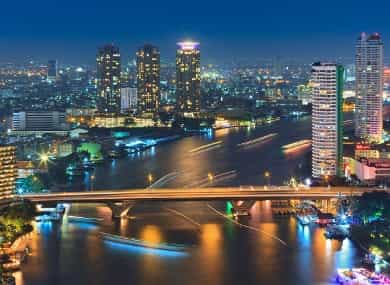 Bangkok is a major tourist destination and accommodation is plentiful. There is something for everyone, whether you are on a tight budget or looking to live in the lap of luxury. As the centre of the country's TEFL industry there is plenty of choice for potential and practicing English teachers with condos and studio apartments widely available.
The facilities included will depend on the cost of the apartment but you can generally expect to find most units will have air conditioning, refrigerator and Wi-Fi.
Our training centre in Bangkok has developed good working relationships with local accommodation providers to offer our course participants special rates on monthly rents. When you have confirmed your place on the course by making the initial deposit payment, you will receive additional information about the accommodation options available. If you have any questions or special requests, please feel free to let us know and we will do our best to assist you.
You are not obligated to choose your accommodation through us and you can of course make your own arrangements should you wish to. There are a number of websites listing apartments and houses for rent as well as those advertising rooms in hotels and guesthouses.
Course dates
2023
25 September 2023 - 6 October
23 October 2023 - 3 November
27 November 2023 - 8 December
22 January 2024 - 2 February
2024
19 February 2024 - 1 March
18 March 2024 - 29 March
29 April 2024 - 10 May
27 May 2024 - 7 June
24 June 2024 - 5 July
22 July 2024 - 2 August
19 August 2024 - 30 August
16 September 2024 - 27 September
28 October 2024 - 8 November
25 November 2024 - 6 December
Course fees
The total price is divided into: deposit and balance.
The deposit may be paid via a) credit card b) Paypal c) wire transfer d) Western Union.
The balance of the course fee must be paid by cash, PayPal or bank transfer directly to the training center on the first day of the course.
Deposit
US$ 600
to be paid in advance
+
Balance
US$ 895
to be paid on arrival
Accomodation Fees
The accommodation fees are not part of the course price and you are free to choose whichever accommodation option you prefer.
You are not obliged to use the accommodation provided by the school and you are welcome to make your own accommodation arrangements. If you choose to use our accommodation, it should be paid for either by cash, PayPal or bank transfer directly to the school at the start of the course.
from
bath 6500
USD 172
(to be paid on arrival)
plus utilities