Check out our Special
Offer for this
course!
Make a deposit payment to secure your place on a course before the end of the month and qualify for a free advanced level online course. You can choose from the 50-hour young learners (CTEYL) or business English (CTBE) certificate courses or the 250-hour online diploma course.
TEFL Toronto | TEFL Canada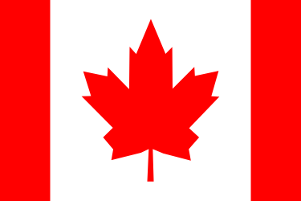 Although Toronto is the fourth most populous city on the North American continent, it is well known for having a low crime rate, a diverse and multicultural society, and a warm welcome for visitors. As the country's most prominent city, it can also claim to be at the heart of Canada's business, finance, arts and culture. All these factors are just part of the reason why Toronto consistently comes near the top of various polls and surveys designed to rate the most livable cities in the world. It is also consistently popular as a venue for our TEFL/tesol certification course.
As it has been built on immigration from all over the globe, Toronto is now one of the most diverse cities anywhere on Earth. This unique blend of cultures has given the city a fascinating mix of street life, where locals and visitors alike can enjoy an extraordinary range of cuisine, shopping and other attractions. The city also has some of the region's most popular museums and galleries including the Royal Ontario Museum and the Art Gallery of Ontario, both of which boast fascinating collections to explore. As landmarks go, the CN Tower which dominates Toronto's skyline is instantly recognizable. A trip to the top of the tower for a panoramic view of the city is highly recommended.
When you think of Canada, one thing that will probably come to mind is winter sports. As Toronto is home to one of the oldest and most successful ice hockey teams in history, taking in a Toronto Maple Leaf's game offers the perfect opportunity to get a feel for the city and its' residents. If you prefer to get involved rather than simply watch, you can also join the locals at the public skating rinks and ski slopes that appear across the city every winter. Although the cold months do provide plenty of activities to enjoy, anytime of the year is a great time to join our TEFL/TESOL training course in Toronto, Canada.
About the School
Course Dates
Course Fees
Accommodation
---
Check out ITTT's Blog Posts
---