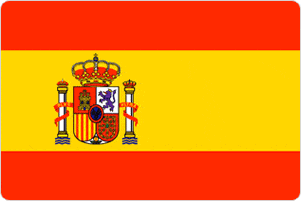 Take your TEFL International course in Barcelona and you'll gain an internationally recognized teaching certification as well as an experience of a lifetime. Barcelona is a city of a magnificent depth that offers a wide variety of things to do and sights to see.
With our TEFL International certificate, you'll go on to gain employment in Barcelona, Spain, Europe or nearly anywhere else in the world! Jobs are plentiful in Spain, as well as many other worldwide locations, and we'll help you find a job where meaningful work meets fascinating culture.
Barcelona is an ideal location from which to start your TEFL career. Our course is intensive and challenging but our incredibly talented and dedicated trainers will help along every step of the way. While on the course, you'll learn all the skills you need to become an effective teacher, while in your spare time, Barcelona will provide you with all the thrills and entertainment you need to make your stay here a perfect one.
As the second largest city in Spain, you might expect a busy metropolis of activity. However, its population of just two million is incredibly laid back--making it easy to explore Barcelona's winding streets and numerous attractions.
There is truly no better way to experience real Spanish culture than to live and work alongside the local population. And no city in Spain has more intrigue and character than Barcelona.
This vibrant city boasts a rich nightlife that rivals any other on the Mediterranean coast. And with a wonderful coastal city comes a beautiful coastline, where great beaches meet the calming blue waters of the Mediterranean Sea.
TEFL International TEFL Course in Barcelona
Our TEFL International certification course is highly organized and incredibly well structured. Your intensive training during the weekdays will be complimented by fantastic social activities at night and on weekends. We'll do everything we can to ensure you come away from the course with an experience of a lifetime. From tapas-filled evenings and sailing trips to windsurfing and wine tastings, we can arrange anything to suit your interests.
Register now & get certified to teach english abroad!
The School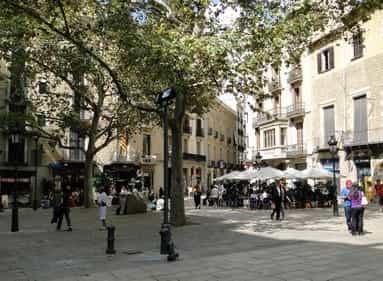 Our TEFL International center is located in the very modern and new, Mediterrani Escola building, right in the heart of Barcelona and very close to the famous Plaça España. You'll find getting around very straight forward and there are three metro lines within easy reach of the school. There are also regular busses that run both day and night.
The school's facilities include everything you'll need in order to successfully complete your course. Our classrooms are welcoming and we have a wide range of teaching resources. We offer free internet and a café on the 8th floor that includes a sun terrace. We also have two computer suites that each house over 100 computers.
During your teaching practice, we'll have you teach in both small and large classrooms. This way, you'll have the chance to experience both teaching environments before going out into the real world to teach.
Accommodation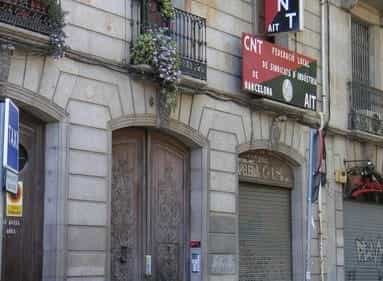 TEFL International in Barcelona offers you two types of accommodation: a private bedroom in a shared apartment or a home stay with a local family. Both options are located no more that 20 minutes from the school. All accommodation options are located within easy reach of a wide range of restaurants, cafes, bars and various other entertainment venues.
All accommodation is safe, clean and comfortable. You'll always have your own private bedroom and will share the living spaces, kitchen and bathroom. Washing machines, towels and bed linens are provided.
Location of TEFL Course Accommodation
The cost of accommodation for the entire duration of the course ranges from US$ 500-575, depending on the room you're allocated. Allocations are awarded on a first-come-first-serve basis so the earlier you make your deposit payment, the wider your choice of accommodation options.
Accommodation is available beginning the Saturday before the course begins and you'll be able to stay through the Saturday after your course finishes. If you'd like to extend your stay with us by a few days on either end of the course, this can be arranged and extension costs are typically priced under US$ 30 per night.
Please be aware that a US$ 215 deposit is required for accommodation. This will be paid when you arrive on the course and it will be returned to you when you leave your accommodation—provided of course that you leave your accommodation in the same state as when you arrived.
Course dates
2023
4 September 2023 - 15 September
9 October 2023 - 20 October
11 December 2023 - 22 December
2024
8 January 2024 - 19 January
27 May 2024 - 10 June
1 July 2024 - 12 July
1 September 2024 - 13 September
1 October 2024 - 18 October
25 November 2024 - 9 December
Course fees
The total price is divided into: deposit and balance.
The deposit may be paid via a) credit card b) Paypal c) wire transfer d) Western Union.
The balance of the course fee must be paid by cash, PayPal or bank transfer directly to the training center on the first day of the course.
Deposit
US$ 600
to be paid in advance
+
Balance
EUR 900
USD $ 964
to be paid on arrival
Accomodation Fees
The accommodation fees are not part of the course price and you are free to choose whichever accommodation option you prefer.
You are not obliged to use the accommodation provided by the school and you are welcome to make your own accommodation arrangements. If you choose to use our accommodation, it should be paid for either by cash, PayPal or bank transfer directly to the school at the start of the course.
Two weeks
EUR 250
USD 268
(to be paid on arrival)