Check out our Special
Offer for this
course!
Make a deposit payment to secure your place on a course before the end of the month and qualify for a free advanced level online course. You can choose from the 50-hour young learners (CTEYL) or business English (CTBE) certificate courses or the 250-hour online diploma course.
TEFL Courses in Tokyo | Japan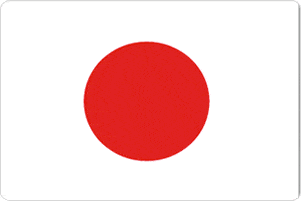 TEFL International's center in Tokyo represents your best opportunity to experience all that Japan's dynamic and exciting capital city has to offer. Once the course is finished, you'll be a certified ESL teacher and we'll help you take advantage of the wonderful employment opportunities in Japan, Asia or indeed, the rest of the world.
Thoughts of Japan conjure up images of beautiful geisha ladies, huge sumo wrestlers, colorful fresh sushi, as well as polite and welcoming locals.
Japan is where temples, mountains and other natural beauty jut up against one of the most modern urban metropolises in the entire world. The large islands of Hokkaido, Honshu, Kyushu and Shikoku combine to offer you one of the most culturally and geographically unique experiences of your life.
The job market for teachers in Japan is huge for teachers who hold our TEFL International certification. Jobs in all areas are plentiful so whether you want to work with children in a school setting or adults in a business setting, we're prepared to help land you a position with great pay and excellent benefits.
Japan is home to many of the world's biggest international companies and leads the way for technology, electronic and motor industries. It's one of the biggest economies in the world so employment isn't about finding just any job, it's about finding the right job for you.
TEFL Tokyo
Tokyo is on the edge of Asia and the Far East and it's the last major city before the vast Pacific Ocean begins. Tokyo combines areas of tranquility and peacefulness with areas of near-frantic pace and high-end lifestyles. Culturally speaking, you might not find a more fascinating city.
Look beyond the borders of Tokyo and you'll discover a world of calm, where temples, shrines, wooden houses and bonsai trees represent Japan's patience and charm.
It seems like every other day in Japan sees the passing of another day of religious significance. This means there are plenty of opportunities to gain insight into local culture and customs where locals pay homage and find strength though strong spiritual beliefs.
Back in Tokyo, there is little crime and huge potential for fun. Conveniences of efficient shops and public transport that runs like clockwork are everywhere. People are friendly, fashionable and eager to share their culture with anyone willing to learn. The food is world-class, the streets are clean and the entertainment is second to none.
It's impossible to become bored in Tokyo. Everyday journeys turn into adventures and you'll always feel stimulated by Tokyo's energy.