Check out our Special
Offer for this
course!
Make a deposit payment to secure your place on a course before the end of the month and qualify for a free advanced level online course. You can choose from the 50-hour young learners (CTEYL) or business English (CTBE) certificate courses or the 250-hour online diploma course.
TEFL Courses in Cusco | Peru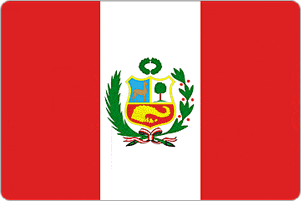 Our TEFL course in Cusco, Peru is one of the best places in South America to earn your teaching qualification. As the former capital of the Incan empire, Cusco is the ideal location to learn about the history of the Incan civilization. It is also a great place to study to become an English teacher. teaching in peru is a fantastic experience and our TEFL course in Cusco is a popular choice for those starting their English teaching careers in South America.
Known as the gateway to the famous city of Machu Picchu, Cusco is at the forefront of Peru's tourism industry. The city itself is home to a number of interesting ruins from the Incan period as well as beautiful examples of Spanish colonial architecture exemplified in the city's cathedral and churches. From the city you can plan weekend and day trips to the surrounding areas including the archaeological sites of Sacsaywaman, Q'oricancha, and the Sacred Valley. Once you have completed your course with us in Cusco, you will be qualified to teach English as a foreign language almost anywhere in the world. Whether you decide to stay in Peru or travel on to new adventures elsewhere, ITTT will be there with our lifetime job support to help you find a job that's right for you.
If you sign up for our TEFL course in Peru, you will receive high-quality training from experienced teacher trainers at a school with well-equipped classrooms and modern facilities. Your teaching practice sessions will be with real English language students so you can hone your skills in an authentic classroom environment. When you are not studying, the city of Cusco and the surrounding area has plenty to keep you busy. Whether it's hiking through the Sacred Valley or visiting Machu Picchu, you'll never be at a loose end during your free time.