The complimentary ITTT Guide to Teaching English Abroad contains insightful general information about the world of teaching English as a foreign language, the TEFL/TESOL qualifications available, how to secure a teaching position, preparing to go abroad and job prospects for TEFL teachers in various countries around the world.
Part 1 : General Information
1.1 What is TEFL/TESOL?
1.2 Who can teach English abroad?
1.3 Where can I teach English?
1.4 Students, schools and timetables
1.5 What experience/qualifications are required?
Part 2 : TEFL/TESOL Qualifications
2.1 In-class courses
2.2 Online courses
2.3 Combined in-class and online courses
2.4 Specialized/advanced courses
Part 3 : Finding a Job
3.1 Jobs overview
3.2 Internet search
3.3 Recruitment agencies
3.4 Mail shot
3.5 On the spot
3.6 Freelancing
3.7 CVs/resumes
3.8 Interviews
3.9 Contracts
Part 4 : Preparing to go
4.1 Gaining extra experience
4.2 Research
4.3 What to take
4.4 Useful resources/bibliography
4.5 Learning the language
Part 5 : Job Prospects - Country by Country Guide
5.1 Western Europe
5.2 Eastern Europe
5.3 Asia
5.4 Latin America
5.5 Middle East
5.6 Africa
5.7 North America
5.8 Australasia
5.9 United Kingdom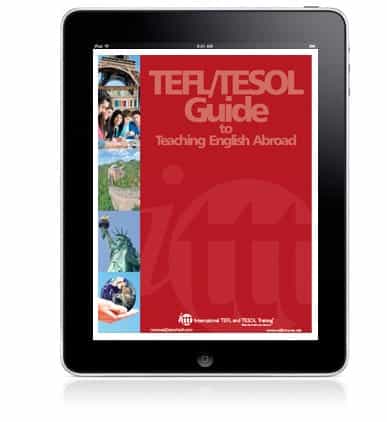 ---
---