Check out our Special
Offer for this
course!
Make a deposit payment to secure your place on a course before the end of the month and qualify for a free advanced level online course. You can choose from the 50-hour young learners (CTEYL) or business English (CTBE) certificate courses or the 250-hour online diploma course.
Location / USA / Las Vegas Nevada
TEFL Las Vegas Nevada | TEFL USA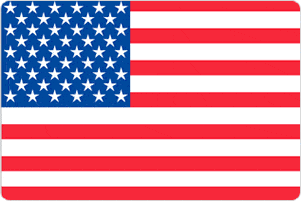 The unique and exciting city of Las Vegas has been dubbed the 'Entertainment Capital of the World', a title that is enough to draw millions of visitors from right across the world every year. Well known for its large number of casinos and spectacular resorts, the city also has hundreds of bars, nightclubs, theaters and restaurants in every size and style imaginable to keep people entertained. Vegas is located within the Mojave Desert in the southwestern state of Nevada, so it can boast a warm and dry climate for most of the year, which is yet another part of its appeal. If completing a TEFL/TESOL course in a sunny city where fun is always high on the agenda, then Las Vegas is probably the perfect destination for you.
Ever since the 1950s, Las Vegas has been drawing large crowds of thrill seekers with an ever-growing list of world famous casino resorts, such as Caesars Palace, the Mirage, the Palazzo and Bellagio, to name but a few. Although the gaming halls of the city's casinos are still at the center of the nightlife, there are also many other attractions on offer. Any night of the week you will find an eclectic mix of entertainment on offer, from Broadway shows to magic extravaganzas, from live music to major sports events. For those who have spent too long at the roulette wheel, there are also several free attractions that have been made famous in a variety of movies and TV shows, such as the Fountains of Bellagio, the erupting volcano at the Mirage and the Fall of Atlantis show at Caesars Palace.
Away from the bright lights of the casinos, Vegas is equally well known for its extraordinary shopping malls that not only contain vast numbers of stores selling everything you can possibly imagine, but also have extravagant themes such as the canals of Venice or the streets of Paris. This unique retail experience is just one of the many reasons why Las Vegas continues to be one of the most popular city destinations anywhere in the world. If you like to have fun in the sun, where the pursuit of entertainment is at the top of everyone's list, then why go anywhere else?
About the School
Course Dates
Course Fees
Accommodation
---
Check out ITTT's Blog Posts
---