Home / TEFL International - Affiliations
TEFL International - Affiliations
Fort Hays State University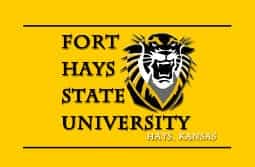 All TEFL International certificates issued worldwide are validated by Fort Hays State University.

Located in the state of Kansas, USA, FHSU has over 13,000 students enrolled on hundreds of different certificate and degree programs. These programs include associate's, bachelor's and master's levels spread throughout the university's 28 academic departments. For more details please visit fhsu.edu.

Fort Hays State University provides a Quality Assurance report on the TEFL International TESOL certificate on a regular basis. All our course graduates will receive a summary of the report from the university, as well as the option of gaining three credits and a transcript from FHSU for a one off payment of US$ 100.

Fort Hays State University, facts and figures:
A state university (not private) founded in 1902
Regionally accredited by North Central Association of Colleges and Schools Higher Learning Commission
A member of the American Association of State Colleges and Universities
A member of the Association of American Colleges and Universities
Granted the authority to award degrees by the Kansas Board of Regents
The FHSU program is listed as a best buy by US News and World Report
Online TESOL and TEFL Standards Agency

All ITTT online TEFL/TESOL courses are fully accredited by the Online TESOL and TEFL Standards Agency (OTTSA). OTTSA is a professional education organization, dedicated to raising industry standards for online TEFL/TESOL teacher-training courses.
Our onsite courses are externally validated and moderated by our board of academic advisors. This board includes several internationally recognized experts in the field of EFL/ESL, as well as dozens of regional language experts. Both international and regional members advise our worldwide staff on a regular basis.
Board members visit our centers throughout the world. TEFL International often hosts workshops and conferences where the board members participate as keynote speakers. These members also advise TEFL International regarding the quality or our training and how we can make positive changes so as to perfect our training in relation to current trends and developments. The board members are not TEFL International moderator, but industry experts who advise our centers and participate in training initiatives.
Local moderators (regional board members) are specially trained and experienced teaching, teacher training and hiring teachers. These members visit our centers on a monthly basis to moderate each course, therefore ensuring each course meets industry standards for that particular region, that it is of a high quality and that trainees are happy with their course. These members are not staff members. They meet with training staff and course participants, review work completed by trainees and ensure center resources are adequate.
IATEFL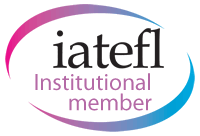 ITTT's parent organisation, TITC, is an institutional member of IATEFL (the International Association of Teachers of English as a Foreign Language). See www.iatefl.org for more details of this organization.