Check out our Special
Offer for this
course!
Make a deposit payment to secure your place on a course before the end of the month and qualify for a free advanced level online course. You can choose from the 50-hour young learners (CTEYL) or business English (CTBE) certificate courses or the 250-hour online diploma course.
Home / Location /Argentina / Buenos Aires
TEFL Courses in Buenos Aires | Argentina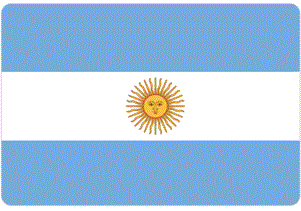 Trainees on TEFL International's teacher training course in Buenos Aires are able to experience the best of Argentina's most beloved city. Modern and vibrant, well known for its European influence and rich cultural heritage, you'll fall in love with Buenos Aires' diverse lifestyles and passionate people.
Because of its numerous attractions, Buenos Aires has earned the name, "Pearl of South America". From its world-famous opera house to beautiful botanical gardens, the city is well loved. Whether you're sitting in a café taking in the architecture or attending a Tango class, excitement runs through every corner of this amazing capital city.
Proven to be one of South America's most dynamic cities, remnants of Buenos Aires' European history can be seen everywhere. Here, you can tour Italian and Spanish churches and go on a picnic in European style parks followed by a stroll down French style boulevards.
Once you finish TEFL International's teacher training course, Buenos Aires is a perfect place to begin your new adventure into teaching English. With a population nearing three million, a continuous agenda of cultural events, as well as plenty of historical attractions, the city will never leave you feeling lonely or bored.
Buenos Aires, as well as the entire country of Argentina, has an absolutely perfect variety of delicious dishes. You can eat at a different restaurant everyday for a year and not run out of more dishes to sample. From European fare to local delicacies, vegetarian or not, this cosmopolitan city has a dish to suit your tastes.
Buenos Aires' climate can be described as one of extremes.Known to reach nearly 110° F in the summer months (Jan-Mar), then plummet to below 32° F during some winters, you'll need to pack appropriately depending on the timing of your course. If you plan to stay, be sure you bring clothing for both summer and winter months.
TEFL Buenos Aires, Argentina
If you're looking to work in the middle of a vibrant and energetic city, Buenos Aires is the ideal place to take your teacher training course. Enroll now, and you could soon be living and teaching right in the heart of the Pearl of South America.
About the School
Course Dates
Course Fees
Accommodation
Apply Now!