Check out our Special
Offer for this
course!
Make a deposit payment to secure your place on a course before the end of the month and qualify for a free advanced level online course. You can choose from the 50-hour young learners (CTEYL) or business English (CTBE) certificate courses or the 250-hour online diploma course.
Home / Argentina /Buenos Aires
TEFL Courses in Buenos Aires | Argentina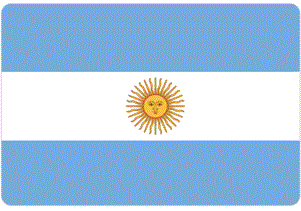 With our in-class TEFL training course in Buenos Aires, Argentina, we provide high-quality TEFL training in a fantastic South American destination. By taking your course with us here in Buenos Aires, not only will you receive excellent training but you will also have the chance to immerse yourself in the culture of this amazing city. There is so much to do in Buenos Aires that you are sure to never be bored. The city is also perfectly placed to make the most of the many job opportunities available for English teachers. If you are looking for a South American adventure while earning an internationally recognised teaching qualification, then look no further than ITTT's TEFL course in Buenos Aires, Argentina.
Walking around Buenos Aires, you would be forgiven for thinking you were wandering the streets of a European capital. The city's architecture is heavily influenced by European styles and Buenos Aires is known as the "Paris of South America". The culture of Buenos Aires is also strongly influenced by that of Europe and the city has a thriving theatre scene. There are numerous museums devoted to history and the arts. An exciting music scene keeps the city pulsing from classical to more contemporary styles and of course Buenos Aires is the best place in Argentina to see and practice the tango. Food lovers are well catered for by the many international restaurants serving cuisine from French to Vietnamese but the main delight is the local cuisine that is a blend of indigenous and Mediterranean culinary influences. Argentine beef is the main ingredient in many local dishes and is enjoyed grilled on a barbecue or asado as it is known locally.
Buenos Aires residents are known as Porteños are proud and passionate people who are ultimately incredibly friendly. Porteños are well-educated and the city has excellent rates of literacy and school completion. The University of Buenos Aires is one of the top universities in South America and includes five Nobel Prize winners in its alumni. With its European atmosphere and distinctly South American charm, Buenos Aires is a great place to take your TEFL course.