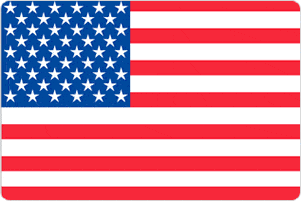 Oregon is a wonderful state blessed with abundant natural scenery. You will find some of the best hiking and biking areas at the state's mountains, forests, lakes and Pacific coast. Oregon is also a great place for whale watching and surfing.
Portland is the perfect place to take your TEFL/TESOL program as it features a lot of attractions. When in the city, you should visit Washington Park, Pittock Mansion, the Oregon Museum of Science and Industry and the Pioneer Courthouse Square. Also be sure to watch some soccer or baseball games at Providence Park. You will not regret coming to Portland for your TEFL/TESOL training course.
Register now & get certified to teach english abroad!
The School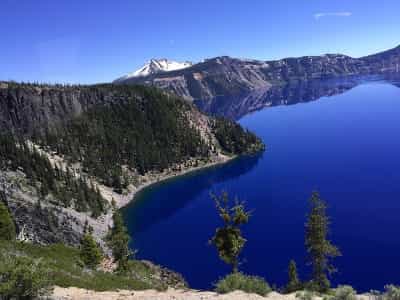 Oregon is one of the most visited states on the West Coast because of its beautiful natural landscapes and lush forests. TEFL International's training center is located in the center of Portland. The modern schools in Lloyd District is very close to restaurants, coffee shops and shopping facilities, making it the perfect place to take your TEFL/TESOL course.
You can easily get to and from our center by public transport running frequently day and night. The school is equipped with everything you need to train to become a qualified English teacher, such as helpful resources and materials, computers and Internet access. We also have a tutoring center, quiet study rooms, an extensive media library and free parking facilities onsite. During your training course, you have the opportunity to participate in a conversation group aiming to improve your and/or your classmates' English skills.
The practical teaching sessions entail teaching both small and large classes with real English students. This teaching practice perfectly prepares you for different teaching environments in schools around the world. At our TEFL/TESOL training center in Portland, you will learn how to become a great English teacher while having enough time to explore this beautiful city and its surrounding areas.
Accommodation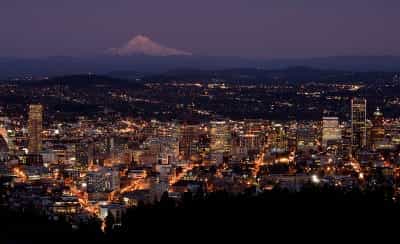 You can find all different kinds of housing options for all budgets in Portland. While many choose to stay close to the training center, you can also choose an accommodation further away and commute to and from school by public transit. We recommend hostels with both dorm and private room options to our training. These options are close to our center and very reasonably priced. You can also stay at more upscale hotels if you are looking for a little bit more comfort and privacy.
Homestays are also a popular option for our trainees. You have the opportunity to live in a private room at a local family in the city. We can also arrange for you to be picked up from the airport if you choose this option. There are endless housing options to suit your budget and taste.
Course dates

Coming soon...
We are presently in the process of establishing a new course in Portland Oregon and therefore there are currently no dates available for this location. We anticipate that the course should be running here within the next 6-8 months. If you would like to attend a course at this location, please let us know and we will send you full information you as soon as the course dates are finalized.
Please check out our other course locations if you wish to attend a course before this one becomes available...
Course fees
The total price is divided into: deposit and balance.
The deposit may be paid via a) credit card b) Paypal c) wire transfer d) Western Union.
The balance of the course fee must be paid by cash, PayPal or bank transfer directly to the training center on the first day of the course.
Deposit
US$ 700
to be paid in advance
+
Balance
US$ 595
to be paid on arrival
Accomodation Fees
The accommodation fees are not part of the course price and you are free to choose whichever accommodation option you prefer.
You are not obliged to use the accommodation provided by the school and you are welcome to make your own accommodation arrangements. If you choose to use our accommodation, it should be paid for either by cash, PayPal or bank transfer directly to the school at the start of the course.
per night
US$ 69
(to be paid on arrival)
To be booked directly through Motel 6