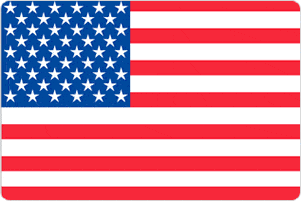 There's no other place quite like New York City and TEFL International in nyc combines the professionalism of our training center with the jaw-dropping excitement of one of the largest metropolitan areas on Earth. The city's incredible diversity, rich culture and impeccable style will delight even the biggest skeptics. We're located in the best part of Manhattan; it's safe, convenient and highly entertaining. Coupled with our staff's great training, you couldn't ask for a better place to gain tefl certification.
The list of NYC's highlights is so long that there's no way you can take advantage of visiting each one while you're here. Choose from the Statue of Liberty, the Empire State Building, Rockefeller Center, Times Square, the Chrysler Building, the Brooklyn Bridge, Yankee Stadium, the Metropolitan Museum of Natural History, and the list goes on and on and on. If you like the theater, you'll love Broadway. If you're into sports, why not visit Yankee Stadium or Madison Square Garden? Whatever you choose, you won't be disappointed.
Register now & get certified to teach english abroad!
The School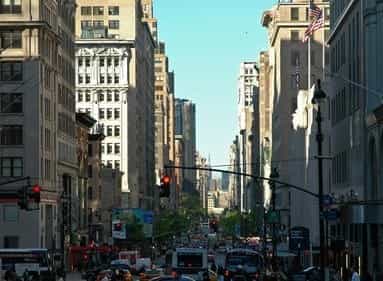 TEFL International's center in New York City is recognized by the state of New York and the certificate earned on our course will allow you to work as an ESL teacher nearly anywhere in the world.
Our center is conveniently located in midtown Manhattan. We're very near transit points such as Grand Central Station, the Port Authority, the bus terminal and Penn Station. We're also near Times Square and access to a subway system that connects to you to virtually every point in the city.
As well as the sites listed above, we're also conveniently located near Central Park, the Museum of Natural History, St. Patrick's Cathedral, the New York Public Library, the Empire State Building and Rockefeller Center. If the arts interest you, there is also the Metropolitan Museum of Art. And in the city that never sleeps, you'll have 24-hour access to countless restaurants, bars, clubs and shopping outlets during your free time.
Our facilities afford you a spectacular view of NYC's numerous skyscrapers and the rest of its world-famous cityscape. We're housed in an immaculately kept historical building in what many consider to be the best area in all of Manhattan. Upon walking into our spacious entrance hall, you'll be greeted by uniformed staff who'll direct you to our center.
We've got spacious, modern and fully equipped classrooms. Rooms are both heated and air conditioned and other factors will ensure everyone has a wonderful learning experience.
As always, TEFL International's training staff will be at your side throughout your course and will do all they can to give you the best teacher training money can buy.
Why TEFL in New York City?
Our international students are incredibly eager to learn English.
You'll meet interesting people from all over the world.
NYC is the most famous and dynamic metropolis the world has to offer.
You'll have excellent connections to Boston, Washing DC and other points of interest.
You'll be able to explore a side of NYC that the average visitor never gets to see.
Accommodation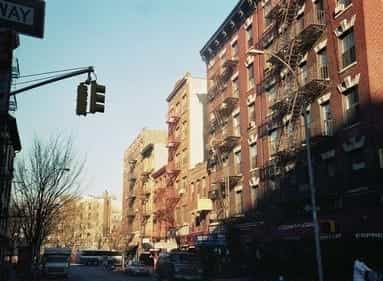 TEFL International's center in New York City has no shortage of great accommodation options. They are all located very near the center as well as access points to NYC's abundant public transport options.
Hostels in New York City are filled with guests from all over the world. They feature plenty of great options and charge budget-friendly prices. If you desire a private room with a local family, we can help with home-stay options. There are also many hotels in the immediate area and they all allow for a very plush, comfortable stay. Basically, we've got something to meet everyone's needs.
TEFL International will do all we can to cater to your specific requests and needs. Please don't hesitate to contact us with any specific questions and requests regarding accommodation.
Course dates
2023
3 July 2023 - 12 July
4 September 2023 - 13 September
2 October 2023 - 11 October
6 November 2023 - 15 November
Course fees
The total price is divided into: deposit and balance.
The deposit may be paid via a) credit card b) Paypal c) wire transfer d) Western Union.
The balance of the course fee must be paid by cash, PayPal or bank transfer directly to the training center on the first day of the course.
Deposit
US$ 600
to be paid in advance
+
Balance
US$ 1000
to be paid on arrival
Accomodation Fees
The accommodation fees are not part of the course price and you are free to choose whichever accommodation option you prefer.
You are not obliged to use the accommodation provided by the school and you are welcome to make your own accommodation arrangements. If you choose to use our accommodation, it should be paid for either by cash, PayPal or bank transfer directly to the school at the start of the course.
Seven nights
US$ 300
(to be paid on arrival)