Check out our Special
Offer for this
course!
Make a deposit payment to secure your place on a course before the end of the month and qualify for a free advanced level online course. You can choose from the 50-hour young learners (CTEYL) or business English (CTBE) certificate courses or the 250-hour online diploma course.
TEFL Courses in Paris | France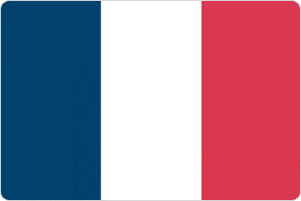 Paris is an absolutely amazing location to take TEFL International's teacher training course. As the center of French culture and history, Paris will dazzle you with breathtaking landscapes, sites and scenery. From the iconic Eiffel Tower to the meandering River Seine, Paris and its people will leave you with a truly unforgettable experience of a lifetime.
Due to all it has to offer, Paris is one of the world's most popular destinations. Regardless of age, gender or nationality, the City of Lights will provide you with unforgettable memories.
Despite its size, Paris has a charm that can only be discovered by walking down its streets and interacting with Parisians themselves. During the duration of your course, you'll be able to see a side of Paris that average travelers can only envy.
In your free time, you'll have the opportunity to walk down stunning boulevards, tour world-class museums, stand in awe of historically significant art and architecture, and visit world famous monuments. Whether it's a bike ride through Bastille, a climb up the Eiffel Tower, a tour of Notre Dame or a walk up to Sacré Cœur church, you'll learn as much from the city as you will from your training course.
And let's not forget: Paris is a culinary heaven on Earth. Choose from endless varieties of cheeses, farm-fresh produce, the finest cuts of meat and the best wine you'll find on the planet.
Just the aroma from neighborhood shops will have your mouth watering. From famously affordable baguettes and coffees, to restaurants that offer recipes that are beyond reproach, you might never want to leave.
As if it weren't stunning enough by day, Paris absolutely lights up the night and dazzles you as you walk from venue to venue. Feel the cooling summer breezes or the crisp autumn air while strolling down cobblestone roads before you liven up your night with a wide variety of fantastic music and international dance halls, or catch a film in one of the city's quaint cinema houses. Under Paris' night sky, you'll find everything from art and entertainment to adventure and maybe even some of that romance that Paris is so famous for.
Despite being one of the largest, most cosmopolitan cities on Earth, Paris as managed to maintain a strong hold on its history and culture. Come and enthrall your inner soul with all the charm and spontaneity the City of Lights has to offer. By the time your course is complete, you'll have become a certified TEFL teacher at the finest and most professional course offered in Paris.
---
Check out ITTT's Blog Posts
---