Check out our Special
Offer for this
course!
Make a deposit payment to secure your place on a course before the end of the month and qualify for a free advanced level online course. You can choose from the 50-hour young learners (CTEYL) or business English (CTBE) certificate courses or the 250-hour online diploma course.
TEFL Courses in Kathmandu | Nepal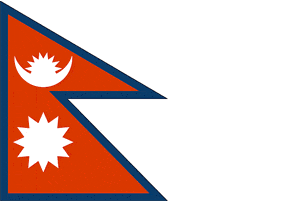 Choose to take TEFL International's certificate course in Kathmandu, and you'll be on top of the world. Kathmandu is Nepal's capital and home to a dozen ethnicities. The country is known for its warm-hearted citizens, its proximity to the world's tallest mountain chain and for its devout Buddhist practices. Kathmandu is truly a magical place and anyone who's been there will attest to this. But don't take their word for it, sign up for the course now and come see it for yourself.
Nepal's scenery is breathtaking. Eight of the ten highest mountain peaks in the world are in Nepal and of course it's home to Mount Everest. While these climbs are not for the average traveler, you're welcome to get out and experience some of the best hiking the world has to offer.
Although not rich in the monetary sense of the word, Nepal is rich in culture, history and kindness. The local people are friendly, diverse and their traditions will astound you. From the majestic Himalayan peaks to the beautiful national parks, you'll be constantly taken back by the natural beauty of Nepal. Walk through Kathmandu's myriad of pagodas and temples, as well as its variety of teeming markets, restaurants and bars, and you'll know Kathmandu has something for everyone. You might eventually leave Nepal but Nepal will never leave you.
Legend has it that Kathmandu was built in the pattern of the khukuri knife—a traditional tool and weapon famous for its use by the fearless Gurkhas. At the "knife hilt" is Durbar Square, a perpetual festival surrounding a variety of monuments and temples, as well as the Royal Palace.
The city's oldest districts extend northeast and southwest from this point. New Road is a fantastic shopping area and Kathmandu's economy hotels are concentrated in two areas: Thamel and Jhochhen (aka: Freak Street).
Suburban Kathmandu spreads out in an easterly direction and is identifiable by the Royal Palace and the Tundikhel, or parade grounds. The majority of luxury hotels and restaurants are grouped together along Jurbar Marg, which extends south from the palace gate.
Come gain your certification with TEFL International in Kathmandu and see Nepal in a way the average traveler could only dream of.
---
Check out ITTT's Blog Posts
---