Check out our Special
Offer for this
course!
Make a deposit payment to secure your place on a course before the end of the month and qualify for a free advanced level online course. You can choose from the 50-hour young learners (CTEYL) or business English (CTBE) certificate courses or the 250-hour online diploma course.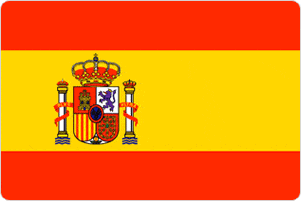 Take your TEFL International course in Barcelona and you'll gain an internationally recognized teaching certification as well as an experience of a lifetime. Barcelona is a city of a magnificent depth that offers a wide variety of things to do and sights to see.
With our TEFL International certificate, you'll go on to gain employment in Barcelona, Spain, Europe or nearly anywhere else in the world! Jobs are plentiful in Spain, as well as many other worldwide locations, and we'll help you find a job where meaningful work meets fascinating culture.
Barcelona is an ideal location from which to start your TEFL career. Our course is intensive and challenging but our incredibly talented and dedicated trainers will help along every step of the way. While on the course, you'll learn all the skills you need to become an effective teacher, while in your spare time, Barcelona will provide you with all the thrills and entertainment you need to make your stay here a perfect one.
As the second largest city in Spain, you might expect a busy metropolis of activity. However, its population of just two million is incredibly laid back--making it easy to explore Barcelona's winding streets and numerous attractions.
There is truly no better way to experience real Spanish culture than to live and work alongside the local population. And no city in Spain has more intrigue and character than Barcelona.
This vibrant city boasts a rich nightlife that rivals any other on the Mediterranean coast. And with a wonderful coastal city comes a beautiful coastline, where great beaches meet the calming blue waters of the Mediterranean Sea.
TEFL International TEFL Course in Barcelona
Our TEFL International certification course is highly organized and incredibly well structured. Your intensive training during the weekdays will be complimented by fantastic social activities at night and on weekends. We'll do everything we can to ensure you come away from the course with an experience of a lifetime. From tapas-filled evenings and sailing trips to windsurfing and wine tastings, we can arrange anything to suit your interests.