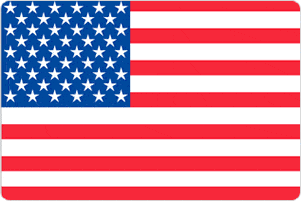 With a great location close to the stunning Pacific coast and the Mexican border, San Diego is a fascinating city to visit at any time of the year. The climate is generally warm and sunny so the local beaches are a popular place to hang-out, particularly with the surfing community. Water-sports of all kinds are also a popular pastime, as are various outdoor pursuits that can be enjoyed in the mountain ranges, deserts and lush valleys that surround the city. All of these natural attractions, and the city's laid-back atmosphere, are just some of the reasons why our San Diego training center is such a popular choice.
In the heart of the city you will find one of San Diego's most popular attractions, Balboa Park. This vast urban parkland covers over 1000 acres and is home to a wide variety of things to see and do. There are miles of paths and trails that wind their way through the many different gardens, as well as an eclectic mix of attractions including over a dozen museums, various theatres, and a wide array of shops, cafés and restaurants. The famous San Diego Zoo can also be found here, alongside numerous sports facilities such as tennis courts, golf courses and a public swimming pool.
Another popular spot in the city is the rejuvenated historic center known as the Gaslamp Quarter which is the heart of San Diego's live music, nightlife and shopping, as well as the venue for various events and annual festivals. The city's close relationship with the ocean provides yet more adventures, with whale watching trips, sunset cruises and every conceivable watersport all waiting to be enjoyed. If you love the beach, blue skies, and an easy going atmosphere, then this may be the perfect venue for you to complete your TEFL/TESOL training.
Register now & get certified to teach english abroad!
The School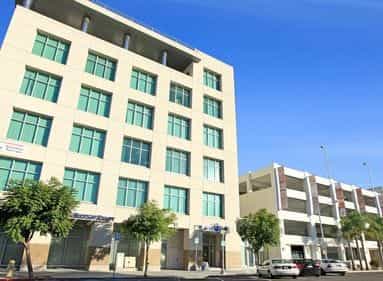 San Diego is a great choice of venue for our training course as it is based in a busy ESL school that provides the ideal environment for teacher training. The center is also ideally located close to the vibrant downtown area with all its many attractions, including the ever popular Balboa Park. Thanks to an extensive network of public transport, getting around the city and the outer areas such as the beautiful beach-lined coast is both inexpensive and hassle-free.
Your in-class training takes place in our modern, comfortable classrooms that have been specifically designed for language learning. The center provides all the equipment and resources you will need including fast Wi-Fi internet access throughout the building, and a small snack shop and refreshment area. Our course in San Diego normally operates from 5:30 p.m. to 10:30 p.m. Wednesday through Friday, and from 9:00 a.m. to 6:00 p.m. on Saturday and Sunday. During these sessions you will have plenty of opportunity to benefit from our professional trainers as we limit each course to no more than 10 to 12 students.
Accommodation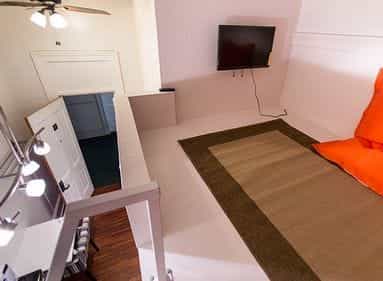 As San Diego is a popular destination for tourists who come to enjoy the many attractions in the area and the beaches that line the region's coast, accommodation is varied and plentiful. If you would like some help with the arrangements we can offer a few recommended options that can easily be reached from the training center. The closest option is a budget residence situated just a short walk away. Here you can choose a single, double or shared room with good facilities such as free Wi-Fi, TV, mini-fridge, microwave, and the use of a shared kitchen. We also have another similar option that is nicely located amongst the busy bars and cafés of the popular Little Italy area.
If you prefer a little more independence, we also have a number of self-contained studio apartments that are designed for long-stay residents. The apartments are well-equipped for your stay, with a kitchenette, refrigerator and microwave, cable TV, air-conditioning, free Wi-Fi, and access to a laundry room and fitness center. This or any other accommodation can be arranged once you have completed the course application process.
Course dates

Coming soon...
We are presently in the process of establishing a new course in San Diego California and therefore there are currently no dates available for this location. We anticipate that the course should be running here within the next 6-8 months. If you would like to attend a course at this location, please let us know and we will send you full information you as soon as the course dates are finalized.
Please check out our other course locations if you wish to attend a course before this one becomes available...
Course fees
The total price is divided into: deposit and balance.
The deposit may be paid via a) credit card b) Paypal c) wire transfer d) Western Union.
The balance of the course fee must be paid by cash, PayPal or bank transfer directly to the training center on the first day of the course.
Deposit
US$ 700
to be paid in advance
+
Balance
US$ 595
to be paid on arrival
Accomodation Fees
The accommodation fees are not part of the course price and you are free to choose whichever accommodation option you prefer.
You are not obliged to use the accommodation provided by the school and you are welcome to make your own accommodation arrangements. If you choose to use our accommodation, it should be paid for either by cash, PayPal or bank transfer directly to the school at the start of the course.
per night
US$ 44
(to be paid on arrival)
To be booked directly through ITH Zoo Hostel San Diego