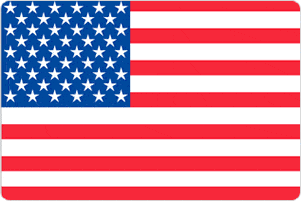 Santa Monica enjoys an enviable location close to the stunning beaches of the California coast, as well as the glitz and glamour of Hollywood and the wider Los Angeles area. The climate is also fantastic with over 300 days of sunshine every year. The easy going, beachfront lifestyle of the city has long been a draw for all manner of people, from movie stars and musicians to surfers and students. This unique mix of location, climate, and a laid-back attitude is also why Santa Monica is such a popular destination for completing our TEFL/tesol certification course.
For over 100 years Santa Monica has been a popular destination with day trippers from Los Angeles, and a major tourist destination for visitors from all over the country. In the early years the beachfront was crammed with attractions such as amusement parks, piers and dance halls, and the famous Santa Monica Pier is still at the center of the fun with all manner of rides, video arcades, bars and restaurants. Although much changed over the years, the 3.5 miles of beachfront still offers plenty of things to see and do, with beautiful parks, picnic spots, a cycle path and the original Muscle Beach training area.
As well as having plenty of local attractions, Santa Monica is also a great base for exploring the bright lights of Los Angeles. The magic of Hollywood is undoubtedly near the top of many visitors' agenda, with movie studio tours, the Hollywood Walk of Fame and the iconic Hollywood sign all popular attractions. Other popular places to visit include the Getty Center, the Walt Disney Concert Hall, famous streets such as Sunset Strip and Rodeo Drive, and the beachfronts of Venice and Malibu. With so many fascinating sites in and around the city, it is no surprise that our Santa Monica course attracts trainees from right across the country and even further afield.
Register now & get certified to teach english abroad!
The School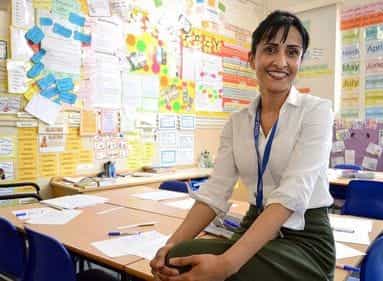 Blessed with blue skies and a beautiful beach-lined coast, the Santa Monica area is understandably a popular location for completing our TEFL/TESOL training course. Our perfect location close to the city center means we are just a short journey from all the main attractions in this part of California, including the stunning West Coast, the glitz and glamour of Hollywood, and major theme parks such as Disneyland and Universal Studios. If you are looking for a center that has plenty of activities to occupy you outside of the classroom, then this may be the perfect destination for you.
As well as a great location, our training center can also boast multiple modern classrooms that are equipped to a very high standard. Wi-Fi is available throughout the building and you will also find an extensive resource library and photocopying facilities. To help you gain the maximum amount of one-to-one assistance from our instructors, we deliberately keep all our courses to a figure of no more than ten students. You will also benefit from the fact that we are based in a working language school, which creates the perfect atmosphere for teacher training. Courses in Santa Monica usually run from 5:30 p.m. to 10:30 p.m. Wednesday to Friday and from 9:00 a.m. to 6:00 p.m. on Saturday and Sunday.
Accommodation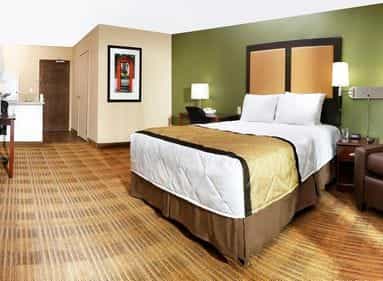 No matter what your budget or personal preference, you should find plenty of options for accommodation during your course in Los Angeles. Although there are countless hotels, motels and hostels all over the city, we strongly recommend that you plan to stay within easy reach of the training center to avoid spending too long traveling to and from the school. While it is fine to make your own arrangements for accommodation, we can also help by recommending a local option that has a variety of apartment-style rooms at reasonable prices.
If you choose this option you will have a comfortable, roomy suite that includes a private kitchen with all the items necessary for a relaxing stay including refrigerator, stovetop, microwave and coffee maker. The cost of the room also covers daily breakfast, and access to Wi-Fi internet and laundry facilities can also be arranged. Our Los Angeles team will contact you with full details regarding accommodation once you have confirmed your place on one of their courses.
Course dates

Coming soon...
We are presently in the process of establishing a new course in Los Angeles California and therefore there are currently no dates available for this location. We anticipate that the course should be running here within the next 6-8 months. If you would like to attend a course at this location, please let us know and we will send you full information you as soon as the course dates are finalized.
Please check out our other course locations if you wish to attend a course before this one becomes available...
Course fees
The total price is divided into: deposit and balance.
The deposit may be paid via a) credit card b) Paypal c) wire transfer d) Western Union.
The balance of the course fee must be paid by cash, PayPal or bank transfer directly to the training center on the first day of the course.
Deposit
US$ 700
to be paid in advance
+
Balance
US$ 595
to be paid on arrival
Accomodation Fees
The accommodation fees are not part of the course price and you are free to choose whichever accommodation option you prefer.
You are not obliged to use the accommodation provided by the school and you are welcome to make your own accommodation arrangements. If you choose to use our accommodation, it should be paid for either by cash, PayPal or bank transfer directly to the school at the start of the course.
per night
US$ 69
(to be paid on arrival)
To be booked directly through Motel 6 LAX