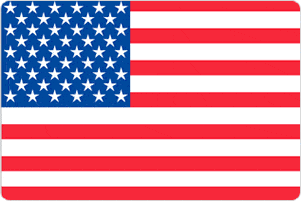 The year-round warm and dry climate of Arizona is one reason why our TEFL/TESOL course in Phoenix is a popular choice. This modern, lively city is also popular with visitors as it provides an ideal base for exploring this fascinating desert region that is home to some of the most popular natural sites in the whole of North America, such as the Grand Canyon and Monument Valley. Whether you are a fan of outdoor adventures, or are happy to stay close to the city center, you will find plenty to interest you in Phoenix, Arizona.
Since it was named as the state capital in 1912, the city of Phoenix has grown at a rapid pace to become the thriving centre it is today. Visitor numbers also grow year on year as the popularity of outdoor pursuits, and visiting the country's many national parks, continues to soar. Of course, you do not have to leave the city limits to find things to keep you entertained. There are four major league sports teams in the city for sports fans to enjoy, while golfers are spoilt for choice as you will find over 200 courses in the area. If you require some peace and quiet after a long day in the classroom, then you can relax in the tranquil surroundings of the Phoenix Botanical Gardens or the beautiful Japanese Friendship Garden.
Evenings on the town offer a wide choice of venues as years of migration to the city from all corners of the world have given Phoenix an enviable array of cafés and restaurants to enjoy. Think of any international cuisine and the chances are you can find it here, from Asian favorites such as Japanese, Thai, Korean and Vietnamese, to European classics including Italian, French and Spanish. There are many reasons aside from the food to choose our TEFL/TESOL course in Phoenix, and whatever your reason, you are guaranteed to receive a warm welcome from our team in sunny Arizona.
Register now & get certified to teach english abroad!
The School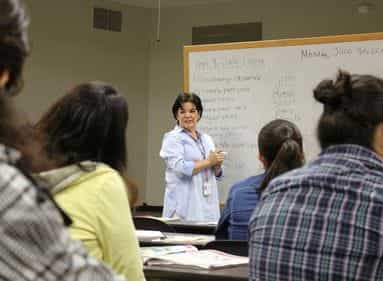 If you choose to attend our TEFL/TESOL course in Phoenix, your lessons will be conducted in a popular language center that has a great environment for teacher training. It is situated close to the vibrant heart of the city, making it easy to access the downtown area, as well as transportation to every corner of the city and beyond. Within the immediate area you will also find plenty of accommodation options, as well as coffee shops, cafés and restaurants.
As your time will be spent in a busy language center with multiple classrooms, you will always have access to everything necessary for successful completion of the course. We have a wide selection of teaching resources available, and our Wi-Fi connection is fast and free to use. The TEFL/TESOL course in Phoenix runs from 5:30 p.m. to 10:00 p.m. Wednesday to Friday and from 9:00 a.m. to 5:00 p.m. on Saturday and Sunday. The effectiveness of these sessions is helped by limiting the number of people on each course to no more than ten, allowing for extensive personal instruction from our team of professional teacher trainers.
Accommodation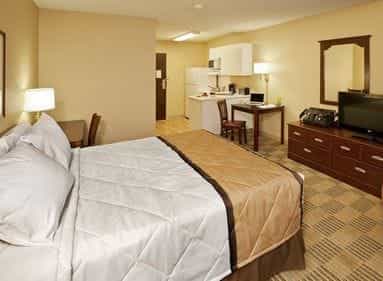 The city of Phoenix has a long history as a popular tourist destination so you will find plenty of accommodation to choose from during your training course. You can arrange your own stay at any hotel, hostel, motel or guest house that suits your preference, or you can go with our recommended option that is conveniently located close to the training center. This is a popular choice as it offers comfortable and affordable rooms that are aimed at long-stay guests.
To suit longer term residents, this option has various rooms that all include a private kitchen area. Every kitchen includes a refrigerator, stovetop, microwave and coffee maker, which allows you to prepare your own meals and therefore reduce your overall budget. Mornings are also taken care of as the room rate includes a 'grab-and-go' breakfast, while other services such as Wi-Fi internet and access to laundry facilities can also be arranged. Further information on how to book this accommodation will be sent once you complete your course registration.
Course dates

Coming soon...
We are presently in the process of establishing a new course in Phoenix Arizona and therefore there are currently no dates available for this location. We anticipate that the course should be running here within the next 6-8 months. If you would like to attend a course at this location, please let us know and we will send you full information you as soon as the course dates are finalized.
Please check out our other course locations if you wish to attend a course before this one becomes available...
Course fees
The total price is divided into: deposit and balance.
The deposit may be paid via a) credit card b) Paypal c) wire transfer d) Western Union.
The balance of the course fee must be paid by cash, PayPal or bank transfer directly to the training center on the first day of the course.
Deposit
US$ 700
to be paid in advance
+
Balance
US$ 595
to be paid on arrival
Accomodation Fees
The accommodation fees are not part of the course price and you are free to choose whichever accommodation option you prefer.
You are not obliged to use the accommodation provided by the school and you are welcome to make your own accommodation arrangements. If you choose to use our accommodation, it should be paid for either by cash, PayPal or bank transfer directly to the school at the start of the course.
per night
US$ 59
(to be paid on arrival)
To be booked directly through Extended Stay America