Check out our Special
Offer for this
course!
Make a deposit payment to secure your place on a course before the end of the month and qualify for a free advanced level online course. You can choose from the 50-hour young learners (CTEYL) or business English (CTBE) certificate courses or the 250-hour online diploma course.
Location / USA / Phoenix Arizona
TEFL Phoenix Arizona | TEFL USA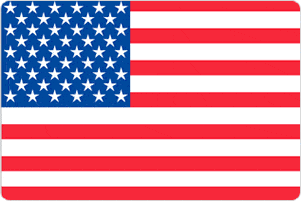 The year-round warm and dry climate of Arizona is one reason why our TEFL/TESOL course in Phoenix is a popular choice. This modern, lively city is also popular with visitors as it provides an ideal base for exploring this fascinating desert region that is home to some of the most popular natural sites in the whole of North America, such as the Grand Canyon and Monument Valley. Whether you are a fan of outdoor adventures, or are happy to stay close to the city center, you will find plenty to interest you in Phoenix, Arizona.
Since it was named as the state capital in 1912, the city of Phoenix has grown at a rapid pace to become the thriving centre it is today. Visitor numbers also grow year on year as the popularity of outdoor pursuits, and visiting the country's many national parks, continues to soar. Of course, you do not have to leave the city limits to find things to keep you entertained. There are four major league sports teams in the city for sports fans to enjoy, while golfers are spoilt for choice as you will find over 200 courses in the area. If you require some peace and quiet after a long day in the classroom, then you can relax in the tranquil surroundings of the Phoenix Botanical Gardens or the beautiful Japanese Friendship Garden.
Evenings on the town offer a wide choice of venues as years of migration to the city from all corners of the world have given Phoenix an enviable array of cafés and restaurants to enjoy. Think of any international cuisine and the chances are you can find it here, from Asian favorites such as Japanese, Thai, Korean and Vietnamese, to European classics including Italian, French and Spanish. There are many reasons aside from the food to choose our TEFL/TESOL course in Phoenix, and whatever your reason, you are guaranteed to receive a warm welcome from our team in sunny Arizona.
About the School
Course Dates
Course Fees
Accommodation
---
Check out ITTT's Blog Posts
---