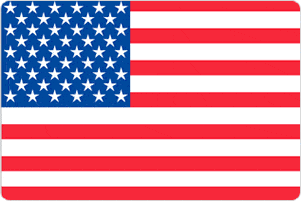 Our training center is located in the center of Boston making it easy to reach the most important attractions of the city. TEFL International's high-quality courses in Boston are led by professional teacher trainers who have taught in schools around the world. During your course, the teacher trainers will provide helpful feedback and close assistance to all trainees.
In your free time, there are a lot of attractions and entertainment facilities you can visit. Some of the most interesting sites include the Freedom Trail, Boston Harbor, the Faneuil Hall, Pau Revere House and the New England Aquarium. Boston is also home to a collection of interesting museums and exhibition halls, such as the Museum of Science, the Museum of Fine Arts and the USS Constitution Museum. Sport fans can watch exciting games at Fenway Park. Boston is an exciting city combining history with our high-quality TEFL/TESOL training.
Register now & get certified to teach english abroad!
The School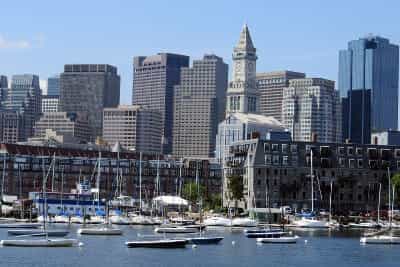 Boston is one of the most interesting places to visit in the USA. Due to its role during the American Revolution, Boston is a center for American history and a major tourist destination for people from across the globe. Since the first Europeans came to Boston, the city has been an important manufacturing center and port. Due to the many renowned universities and schools in Boston, the city is also one of the best centers for education in the country. That's what makes Boston the ideal place to take your TEFL/TESOL certification program. You will be able to explore all that Boston has to offer after classes and on weekends.
Experienced teacher trainers lead our courses and provide guidance through the entire duration of the course. All our trainee classes are small in size to make sure you will receive a large amount of individual assistance to achieve your goal of becoming a qualified teacher. Our classrooms are big and equipped with all the tools you will need during your training, such as Wi-Fi, printers and computers. Our center also has a large resourceful library you have access to. Throughout the course, you will be given the opportunity to practice your teaching skills with real local students who are studying English. There is no doubt that you will have an exciting time while training to become a qualified English teacher in Boston.
Accommodation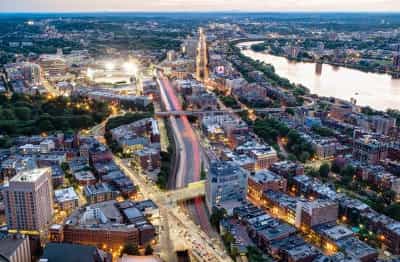 Boston is a popular vacation destination for people from across the world. Both locals and tourists love to participate in the many concerts, festivals and exhibitions taking place in Boston throughout the entire year. Because Boston is a major tourist destination, the city features countless housing options to short or long-term visitors. We recommend a range of different accommodations in Boston to help our trainees save time and money. One of our popular housing options is the Berkeley YMCA Residence. Here, students have the chance to stay in clean and affordable rooms located only a couple of minutes from our training center. Another option favored by our trainees is the Hillside Durant House. Low rates for students, double rooms, free Wi-Fi and a laundry service make this place very popular. It is also very close to our training center. After successfully registering to our course in Boston, we will give you all the information on the housing options available.
Course dates

Coming soon...
We are presently in the process of establishing a new course in Boston Massachusetts and therefore there are currently no dates available for this location. We anticipate that the course should be running here within the next 6-8 months. If you would like to attend a course at this location, please let us know and we will send you full information you as soon as the course dates are finalized.
Please check out our other course locations if you wish to attend a course before this one becomes available...
Course fees
The total price is divided into: deposit and balance.
The deposit may be paid via a) credit card b) Paypal c) wire transfer d) Western Union.
The balance of the course fee must be paid by cash, PayPal or bank transfer directly to the training center on the first day of the course.
Deposit
US$ 700
to be paid in advance
+
Balance
US$ 595
to be paid on arrival
Accomodation Fees
The accommodation fees are not part of the course price and you are free to choose whichever accommodation option you prefer.
You are not obliged to use the accommodation provided by the school and you are welcome to make your own accommodation arrangements. If you choose to use our accommodation, it should be paid for either by cash, PayPal or bank transfer directly to the school at the start of the course.
per night
US$ 69
(to be paid on arrival)
To be booked directly through Motel 6