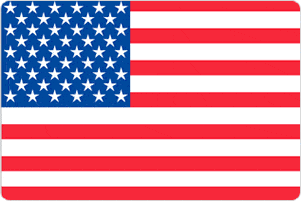 New York City surely needs no introduction as it is known across the world as a major center for everything from music and film, to art and fashion. As the home of the United Nations, the city also plays a crucial role in global politics, and is at the heart of worldwide diplomacy. The city's long history as a destination for migrants from all corners of the globe means it has one of the most eclectic mixes of cultures to be found anywhere across North America and beyond. All these factors combine to make magnificent New York City a hugely popular destination for tourists, and those looking to complete a TEFL/tesol certification.
It is said that the residents of New York speak in excess of 800 different languages, and that one third of its population were born in a different country. These fascinating facts demonstrate why the city offers such a wide diversity of cultural attractions and why it is so popular with international visitors. During your stay you will be spoilt for choice when it comes to entertainment, famous attractions and cultural experiences. Every visitor wants to take in the sight of some of the most famous structures in the world such as the Empire State Building, the Statue of Liberty, and the Chrysler Building. Times Square and Central Park are two more areas that draw the crowds, as are the 40-plus theaters of the famous Broadway Theater District that have all manner of shows on offer year-round.
As well as famous buildings, theaters, parks and squares, the city boasts an endless array of retail options, from street sellers and discount shops, to famous department stores and glamorous fashion houses. The music scene is also world-class, with venues dedicated to every genre of music you can think of. Day and night, the city of New York offers something for everyone to enjoy, so why not join our TEFL/TESOL course in the 'Big Apple' and see what all the fuss is about?
Register now & get certified to teach english abroad!
The School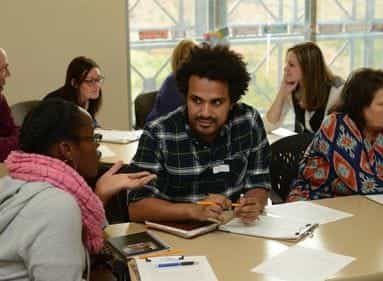 If you want to complete your TEFL/TESOL certification in a huge, global city that buzzes with life 24-hours a day, then our training center in New York certainly fits the bill. With a perfect location right in the heart of Midtown Manhattan, you will have easy access to everything that the city is famous for all over the world. A short walk in any direction will reveal an endless variety of entertainment venues, shopping centers and food outlets, while a bus or subway ride will take you to all the must-see landmarks and attractions across the city.
As the course is completed within the unique environment of a working ESL school, you will find plenty of opportunities for honing your skills with real students of the English language. Our policy of small class numbers and highly experienced trainers means you have the best possible assistance at all times during your stay. Our teaching facilities also include everything you need in a modern language classroom including an extensive resource library and Wi-Fi throughout the building. With the perfect mix of an exciting city location, hands-on personal attention, and high-quality facilities, we think you will have a great time if you choose our training center in New York City.
Accommodation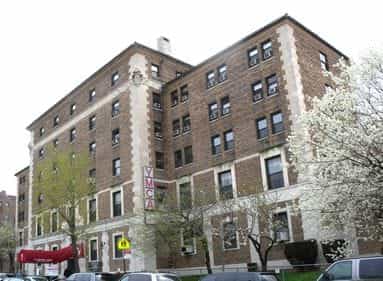 As one of the world's most visited cities, New York has a vast number of accommodation providers aimed at its millions of annual visitors. To avoid wasting your time in the city traveling between your accommodation and the training center, we have a couple of local options that we can recommend. Located within walking distance of the center is the YMCA Guesthouse that offers a variety of affordable rooms. This popular choice has great onsite facilities such as a swimming pool, fitness center, café and free Wi-Fi, while in the surrounding area you can also enjoy a wide range of busy shops, bars and other attractions. Rooms at the guesthouse are available at a special discounted rate when booked through the training center.
Discounted rates are also available for one or two bedroom apartment-style rooms, also located within walking distance. This self-contained option includes a private bathroom, private kitchen, free Wi-Fi, daily housekeeping, laundry facilities and access to the fitness center. Full options, room rates and booking details will be confirmed once you have signed-up for a course in New York City.
Course dates

Coming soon...
We are presently in the process of establishing a new course in New York City and therefore there are currently no dates available for this location. We anticipate that the course should be running here within the next 6-8 months. If you would like to attend a course at this location, please let us know and we will send you full information you as soon as the course dates are finalized.
Please check out our other course locations if you wish to attend a course before this one becomes available...
Course fees
The total price is divided into: deposit and balance.
The deposit may be paid via a) credit card b) Paypal c) wire transfer d) Western Union.
The balance of the course fee must be paid by cash, PayPal or bank transfer directly to the training center on the first day of the course.
Deposit
US$ 700
to be paid in advance
+
Balance
US$ 595
to be paid on arrival
Accomodation Fees
The accommodation fees are not part of the course price and you are free to choose whichever accommodation option you prefer.
You are not obliged to use the accommodation provided by the school and you are welcome to make your own accommodation arrangements. If you choose to use our accommodation, it should be paid for either by cash, PayPal or bank transfer directly to the school at the start of the course.
per night (average)
US$ 65
(to be paid on arrival)
To be booked directly through YMCA Guest House Flushing