Check out our Special
Offer for this
course!
Make a deposit payment to secure your place on a course before the end of the month and qualify for a free advanced level online course. You can choose from the 50-hour young learners (CTEYL) or business English (CTBE) certificate courses or the 250-hour online diploma course.
Location / USA / New York City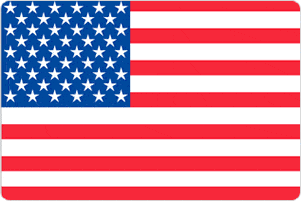 New York City surely needs no introduction as it is known across the world as a major center for everything from music and film, to art and fashion. As the home of the United Nations, the city also plays a crucial role in global politics, and is at the heart of worldwide diplomacy. The city's long history as a destination for migrants from all corners of the globe means it has one of the most eclectic mixes of cultures to be found anywhere across North America and beyond. All these factors combine to make magnificent New York City a hugely popular destination for tourists, and those looking to complete a TEFL/tesol certification.
It is said that the residents of New York speak in excess of 800 different languages, and that one third of its population were born in a different country. These fascinating facts demonstrate why the city offers such a wide diversity of cultural attractions and why it is so popular with international visitors. During your stay you will be spoilt for choice when it comes to entertainment, famous attractions and cultural experiences. Every visitor wants to take in the sight of some of the most famous structures in the world such as the Empire State Building, the Statue of Liberty, and the Chrysler Building. Times Square and Central Park are two more areas that draw the crowds, as are the 40-plus theaters of the famous Broadway Theater District that have all manner of shows on offer year-round.
As well as famous buildings, theaters, parks and squares, the city boasts an endless array of retail options, from street sellers and discount shops, to famous department stores and glamorous fashion houses. The music scene is also world-class, with venues dedicated to every genre of music you can think of. Day and night, the city of New York offers something for everyone to enjoy, so why not join our TEFL/TESOL course in the 'Big Apple' and see what all the fuss is about?
About the School
Course Dates
Course Fees
Accommodation
---
Check out ITTT's Blog Posts
---