Check out our Special
Offer for this
course!
Make a deposit payment to secure your place on a course before the end of the month and qualify for a free advanced level online course. You can choose from the 50-hour young learners (CTEYL) or business English (CTBE) certificate courses or the 250-hour online diploma course.
TEFL Courses in Alexandria | Egypt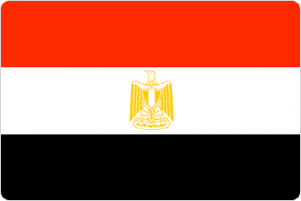 Our center in Alexandria, Egypt offers you one of the most fascinating locations in which to complete a teacher training course. Egypt is home to the Valley of Kings, the fertile Nile basin and the Pyramids at Giza, while Alexandria hosts a perfect mixture of ancient culture and progressive urban life.
Egypt's two largest cities, Cairo and Alexandria, are rich in modern infrastructure so most creature comforts are readily available. Outside of these two urban areas, the country has managed to hold on to an agricultural society that hasn't changed much in over two thousand years.
Situated near the coastal waters of the Mediterranean Sea, Alexandria itself is Egypt's second-largest city and sits as an oasis of cosmopolitan life. Before modern development, the city served as one of the most advanced port cities of its time. If scuba diving, remnants of the port can still be seen at the Lighthouse of Alexandria—one of the Seven Wonders of the World!
In addition to Alexandria, Cairo is a mere two-hour bus journey away. Besides the Pyramids of Giza, Cairo offers a plethora of great museums and other attractions. Between the ancient artifacts and modern museums, Egypt is where culture vultures come to feast.
TEFL International TEFL Courses in Egypt
The TEFL course in Alexandria promises to be one of the most enlightening and interesting experiences of a lifetime. In addition to the most professional training available, we even offer free tours for all of our course participants. You'll have your weekends free, leaving you to explore as much of Egypt's fascinating attractions as you can.