Check out our Special
Offer for this
course!
Make a deposit payment to secure your place on a course before the end of the month and qualify for a free advanced level online course. You can choose from the 50-hour young learners (CTEYL) or business English (CTBE) certificate courses or the 250-hour online diploma course.
Location / USA / Salt Lake City Utah
TEFL Salt Lake City Utah | TEFL USA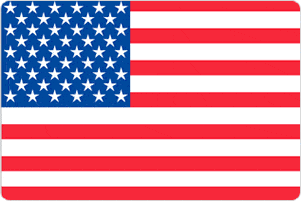 Although it is far from the biggest city where we offer our TEFL/tesol certification course, Salt Lake City is certainly not short of charm, natural beauty or entertainment. Famously founded by the Mormon Church in the middle of the 19th century, the city's reputation as a base for outdoor pursuits has steadily grown over the years, particularly since it was awarded the honor of hosting the 2002 Winter Olympic Games. Salt Lake City is now a firm favorite with visitors from all over the country, and the wider world, who are drawn by the promise of breathtaking scenery, world-class skiing, hiking, mountain biking and rock climbing, as well as a warm welcome from the friendly local people.
The early years of Salt Lake City where centered on the Mormon settlers and gold prospectors who built the city into one of the most populous settlements in the American West. Known as the 'Crossroads of the West', it has since become increasingly diverse, with a growing population drawn from various religious and ethnic backgrounds. This mix of cultures means you will find a fascinating variety of attractions in the city, from museums and art galleries, to live music venues and countless annual festivals. As with any city of this size, you will also find extensive opportunities for shopping, and dining out in a wide choice of cafés and restaurants.
If you have the chance during your stay, you should take the time to enjoy the beautiful natural scenery that dominates the Salt Lake region. Not only does it offer some of the best opportunities for outdoor pursuits in the country, but also some extraordinary mountain ranges, lakes and other natural features that can be explored by car, bus tour or on foot. Whether you choose to get out into the wilds, or prefer to stay within the city limits, your time on our training course in Salt Lake City is certain to be a memorable one.
About the School
Course Dates
Course Fees
Accommodation
---
Check out ITTT's Blog Posts
---