Check out our Special
Offer for this
course!
Make a deposit payment to secure your place on a course before the end of the month and qualify for a free advanced level online course. You can choose from the 50-hour young learners (CTEYL) or business English (CTBE) certificate courses or the 250-hour online diploma course.
Location / USA / Orange County California
TEFL Orange County California | TEFL USA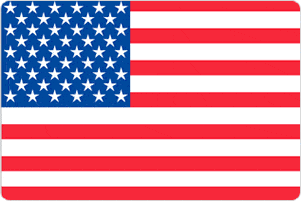 The Orange County area is a very popular place to live, visit and study in as it has a warm climate, and easy access to both a beach-lined coast and the thriving cities of Los Angeles and San Diego. The county is made up of several modern, well-designed suburban cities including Irvine, Anaheim, Santa Ana and Huntington Beach, all of which have something to offer visitors at any time of the year. If you are looking for a clean, safe and fun environment for completing your TEFL/TESOL training, then our Orange County center could be the one for you.
Much of the state of California is popular with visitors for various reasons, and Orange County is no different. The county boasts over 40 miles of coastline that includes a number of world-class beaches such as Newport Beach, Crystal Cove and Huntington Beach. Surfers in particular flock here in great numbers, although there is still plenty of room to enjoy all manner of other watersports or to simply relax under the California sun. Inland you will also find various other outdoor pursuits such as hiking and biking, not to mention a huge number of golf courses.
The county is also the home of the city of Anaheim, known throughout the world as the location of Disneyland. With a variety of attractions to enjoy, Disneyland has been drawing in visitors of all ages for over half a century. Although you will find plenty to keep you busy in the immediate area, visitors to Orange County can also take advantage of the thrills on offer in the city of Los Angeles, only a short journey away. With a great location within easy reach of peaceful beaches and the hustle and bustle of the big city, Orange County really is a unique destination for completing our TEFL/TESOL training course.
About the School
Course Dates
Course Fees
Accommodation