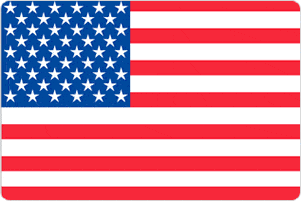 The Orange County area is a very popular place to live, visit and study in as it has a warm climate, and easy access to both a beach-lined coast and the thriving cities of Los Angeles and San Diego. The county is made up of several modern, well-designed suburban cities including Irvine, Anaheim, Santa Ana and Huntington Beach, all of which have something to offer visitors at any time of the year. If you are looking for a clean, safe and fun environment for completing your TEFL/TESOL training, then our Orange County center could be the one for you.
Much of the state of California is popular with visitors for various reasons, and Orange County is no different. The county boasts over 40 miles of coastline that includes a number of world-class beaches such as Newport Beach, Crystal Cove and Huntington Beach. Surfers in particular flock here in great numbers, although there is still plenty of room to enjoy all manner of other watersports or to simply relax under the California sun. Inland you will also find various other outdoor pursuits such as hiking and biking, not to mention a huge number of golf courses.
The county is also the home of the city of Anaheim, known throughout the world as the location of Disneyland. With a variety of attractions to enjoy, Disneyland has been drawing in visitors of all ages for over half a century. Although you will find plenty to keep you busy in the immediate area, visitors to Orange County can also take advantage of the thrills on offer in the city of Los Angeles, only a short journey away. With a great location within easy reach of peaceful beaches and the hustle and bustle of the big city, Orange County really is a unique destination for completing our TEFL/TESOL training course.
Register now & get certified to teach english abroad!
The School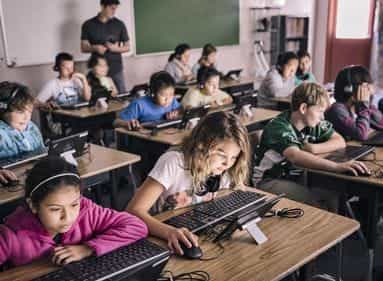 The affluent city of Irvine is the home of our TEFL/TESOL training center in Orange County, California. Situated between Los Angeles and San Diego, the Orange County area provides a great base for completing your certification course, and for exploring this beautiful part of the country. The fact that the course is run in a real ESL school is just one more reason why many people choose Irvine as their course destination.
Our training center is fittingly located directly opposite UC Irvine, one of ten campuses that make up the University of California. As a working language school it contains ten classrooms that have been purposely equipped with all the resources necessary for language learning and teacher training. A quick Wi-Fi connection is always available, as are drinks and snacks in our refreshment area. Our location among a large number of university students means there are also plenty of services such as shops, cafés, bars and restaurants available in the vicinity of the school.
Our Orange County course generally operates between 5:30 p.m. and 10:30 p.m. Wednesday through Friday, and from 9:00 a.m. to 6:00 p.m. on Saturday and Sunday. Our limited number of students on any one course ensures the best possible support from our team of trainers, and the atmosphere created in the school by genuine language learners also adds to the center's positive environment.
Accommodation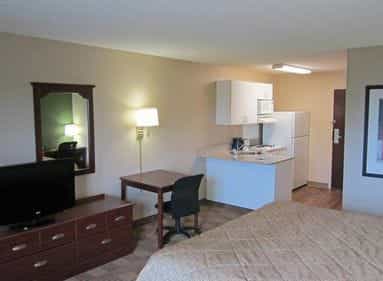 The Orange County area is just as popular with our trainees as it is with everyday tourists who flock here in large numbers every year. Due to its widespread popularity, there is a large choice of accommodation for your stay in the region. Among the many good options available we can recommend one that has been tried and tested by many of our previous course members. With a great location close to the training center and all the major public transport links, this range of apartment-style rooms is both convenient and affordable.
One of the most popular features of our recommended accommodation is that every room includes a private kitchen. This great money-saving feature includes everything you need such as refrigerator, stovetop, microwave and coffee maker. If you are not a morning person you will be glad of the daily complimentary breakfast, while access to Wi-Fi internet and laundry facilities can also be arranged. Full details regarding these apartments, and all other aspects of our Orange County course, will be available once you have confirmed your place on the course.
Course dates

Coming soon...
We are presently in the process of establishing a new course in Orange County California and therefore there are currently no dates available for this location. We anticipate that the course should be running here within the next 6-8 months. If you would like to attend a course at this location, please let us know and we will send you full information you as soon as the course dates are finalized.
Please check out our other course locations if you wish to attend a course before this one becomes available...
Course fees
The total price is divided into: deposit and balance.
The deposit may be paid via a) credit card b) Paypal c) wire transfer d) Western Union.
The balance of the course fee must be paid by cash, PayPal or bank transfer directly to the training center on the first day of the course.
Deposit
US$ 700
to be paid in advance
+
Balance
US$ 595
to be paid on arrival
Accomodation Fees
The accommodation fees are not part of the course price and you are free to choose whichever accommodation option you prefer.
You are not obliged to use the accommodation provided by the school and you are welcome to make your own accommodation arrangements. If you choose to use our accommodation, it should be paid for either by cash, PayPal or bank transfer directly to the school at the start of the course.
per night
US$ 99
(to be paid on arrival)
To be booked directly through Extended Stay America