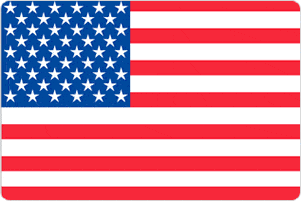 The city of Columbus, named after the famous explorer, is a modern and safe city that regularly scores highly on polls and surveys related to resident's quality of life. With a thriving economy, low crime rates, and one of the biggest universities in the country, the popularity of Columbus as somewhere to live, study or visit, continues to grow year on year. The city's status as the state capital and an important educational center also means that is has all the entertainment and leisure facilities that you could want during your TEFL/TESOL training course.
During your stay in Columbus you will find a wide variety of things to see and do when you are not busy with your studies. If you feel like some culture, the city has several interesting museums and galleries to check out including the Columbus Museum of Art and the popular Center of Science and Industry. If you just want to relax in a peaceful environment then you should head to one of the city's parks and gardens such as Whetstone Park or Franklin Park Conservatory, where you can enjoy some well-earned tranquility. Night time also offers plenty of choice as the city has a wide array of entertainment aimed at all ages, including the large student population. Whatever your preference, whether it's Broadway productions, live music venues, comedy clubs, nightclubs or just hanging out in bars and restaurants, you will find it in Columbus.
With a great variety of entertainment on offer, both day and night, visitors to Columbus are unlikely to find themselves at a loose end. The city's long history as a major center of education also ensures the perfect environment for completing our training. Our modern facilities and highly experienced trainers are yet another reason why people continue to choose Columbus, Ohio as their destination for completing a TEFL/tesol certification course.
Apply now & get certified to teach english abroad!
The School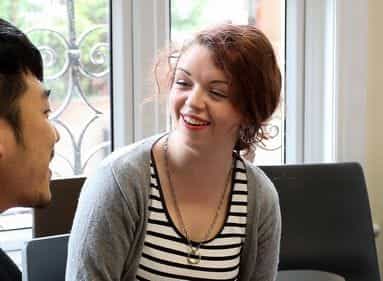 The city of Columbus is a modern, clean and safe destination with no shortage of attractions to entertain its many visitors. Those who choose it as the venue for completing their TEFL/TESOL qualification will enjoy the central location of our school, as well as the reliable public transport which allows you to explore the whole surrounding area. As we are close to the downtown section of the city, you will find everything you need close-by such as shops, cafes, bars and restaurants. While a short walk or bus ride will also take you to many other attractions including museums, theaters, galleries and public parks.
Our class sessions normally run from 5:30 p.m. to 10:30 p.m. Wednesday to Friday and from 9:00 a.m. to 6:00 p.m. on Saturday and Sunday. All sessions take place within a genuine language center, under the supervision of highly experienced trainers who are dedicated to seeing you through the course. We also restrict the numbers of all our classes to make sure that every trainee receives plenty of individual instruction. By choosing our Columbus training center you will have taken the first step on the road to becoming a fully certified ESL teacher who is ready to begin a new career in an English language classroom.
Accommodation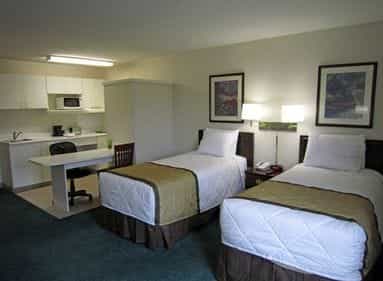 Located close to the downtown area, our training center in Columbus is situated within easy reach of plenty of accommodation options. Within walking distance or a short journey on the city's efficient public transport network, you will find something to suit most budgets. One reasonably priced option close to the school has been used by many of our trainees so we are happy to recommend it. Offering a variety of self-contained units, this local complex offers clean and comfortable rooms that include a private kitchen.
As well as a well-equipped kitchen that includes a refrigerator, microwave, stovetop and coffee maker, the room fee also includes a daily breakfast. The complimentary breakfast and use of your own kitchen has proven to be very popular as it can significantly reduce your daily budget. Other services such as Wi-Fi internet and laundry facilities are also available on site. Trainees who are interested in accommodation can make the necessary arrangements once the course registration process is complete.
Course dates

Coming soon...
We are presently in the process of establishing a new course in Columbus Ohio and therefore there are currently no dates available for this location. We anticipate that the course should be running here within the next 6-8 months. If you would like to attend a course at this location, please let us know and we will send you full information you as soon as the course dates are finalized.
Please check out our other course locations if you wish to attend a course before this one becomes available...
Course fees
The total price is divided into: deposit and balance.
The deposit may be paid via a) credit card b) Paypal c) wire transfer d) Western Union.
The balance of the course fee must be paid by cash, PayPal or bank transfer directly to the training center on the first day of the course.
Deposit
US$ 700
to be paid in advance
+
Balance
US$ 595
to be paid on arrival
Accomodation Fees
The accommodation fees are not part of the course price and you are free to choose whichever accommodation option you prefer.
You are not obliged to use the accommodation provided by the school and you are welcome to make your own accommodation arrangements. If you choose to use our accommodation, it should be paid for either by cash, PayPal or bank transfer directly to the school at the start of the course.
per night
US$ 59
(to be paid on arrival)
To be booked directly through Extended Stay America