Check out our Special
Offer for this
course!
Make a deposit payment to secure your place on a course before the end of the month and qualify for a free advanced level online course. You can choose from the 50-hour young learners (CTEYL) or business English (CTBE) certificate courses or the 250-hour online diploma course.
Location / USA / Columbus Ohio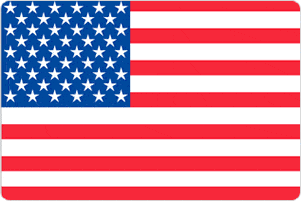 The city of Columbus, named after the famous explorer, is a modern and safe city that regularly scores highly on polls and surveys related to resident's quality of life. With a thriving economy, low crime rates, and one of the biggest universities in the country, the popularity of Columbus as somewhere to live, study or visit, continues to grow year on year. The city's status as the state capital and an important educational center also means that is has all the entertainment and leisure facilities that you could want during your TEFL/TESOL training course.
During your stay in Columbus you will find a wide variety of things to see and do when you are not busy with your studies. If you feel like some culture, the city has several interesting museums and galleries to check out including the Columbus Museum of Art and the popular Center of Science and Industry. If you just want to relax in a peaceful environment then you should head to one of the city's parks and gardens such as Whetstone Park or Franklin Park Conservatory, where you can enjoy some well-earned tranquility. Night time also offers plenty of choice as the city has a wide array of entertainment aimed at all ages, including the large student population. Whatever your preference, whether it's Broadway productions, live music venues, comedy clubs, nightclubs or just hanging out in bars and restaurants, you will find it in Columbus.
With a great variety of entertainment on offer, both day and night, visitors to Columbus are unlikely to find themselves at a loose end. The city's long history as a major center of education also ensures the perfect environment for completing our training. Our modern facilities and highly experienced trainers are yet another reason why people continue to choose Columbus, Ohio as their destination for completing a TEFL/tesol certification course.
About the School
Course Dates
Course Fees
Accommodation
---
Check out ITTT's Blog Posts
---