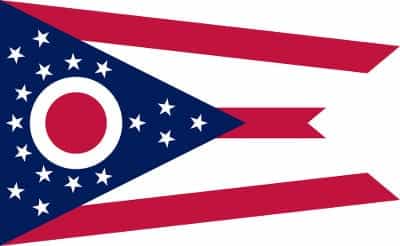 The state of Ohio is located in the Great Lakes region, and is known as the 'Buckeye State' due to an abundance of the local buckeye tree. Locals and visitors from around the globe come to Ohio to dive into the wonders of this fascinating state. Many stand in awe at the amazing earthworks built by early humans known as the Great Serpent Mound. Ohio's rich natural resources also mean there is an abundance of wildlife to enjoy throughout the state. With Lake Erie in the north and the mighty Ohio River in the south, the State of Ohio has been a prosperous location for thousands of years.
With four distinct seasons, there is always something to do in Ohio. In 74 State Parks, over 130 State Nature Preserves, and the famous Cuyahoga Valley National Park, visitors can enjoy all kinds of outdoor activities. Whether it is zip-lining, hiking, kayaking, or mountain biking, nature lovers will be spoilt for choice. In the summer months, you can hike or bike around flatter trails in the northwest, while experienced hikers can choose the Appalachian Foothills of the southern region. Water sport activities are also very popular as Ohio is home to over 50 rivers, creeks, and lakes. Here, you can engage in fishing, kayaking, boating, sailing or lazy rafting.
Northeastern Ohio is wine country where you can sample some of the best wines in the region. The conditions in this area are very similar to the best wine-producing locations in Europe making it ideal for vintners to grow a wide selection of grapes. Ohio has around 200 wineries producing varieties such as Chardonnay, Vidal Blanc, Cabernet Franc, Pinot Grigio, and Riesling. Many wineries are family owned and are happy to serve you their best wines while telling you about the story behind them. Ohio wine country offers the perfect getaway and also holds various events throughout the year. Ohio Wine Month is in June and the Vintage Ohio Wine Festival takes place in August, featuring concerts, fun fairs, and BBQ events.
Ohio is not only home to breathtaking natural scenery; it is also rich in history and the arts. Here you will find a great selection of exhibition halls and museums displaying hundreds of year's worth of art and historical artifacts. The cities of Cincinnati, Columbus, and Cleveland are particularly well known for showcasing art from the early beginnings right through to modern times. Visitors can also enjoy a range of Broadway-style shows at reasonable prices in the regions many theaters.
As well as a popular destination for tourism, Ohio is also a major center for education. Home to some of the best universities, tens of thousands of students come to Ohio each year to pursue their graduate and post-graduate studies. Therefore, Ohio is the perfect location to start your TEFL/TESOL journey. When you complete our training course in Ohio, you will graduate with an internationally recognized certification that allows you to begin your English teaching career anywhere in the world.