Check out our Special
Offer for this
course!
Make a deposit payment to secure your place on a course before the end of the month and qualify for a free advanced level online course. You can choose from the 50-hour young learners (CTEYL) or business English (CTBE) certificate courses or the 250-hour online diploma course.
TEFL Peru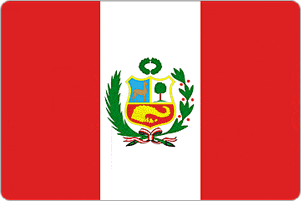 ITTT's Peru TEFL course is the perfect place to earn your certificate to start your new teaching career in South America. Once at the heart of the Inca civilization, Peru is one of the most fascinating countries in Latin America. After graduating from our course here, you will be in a good position to find your first job teaching English as a foreign language in Peru or elsewhere in South and Central America.
Peru is a country filled with wonders that are products of a long and interesting history. From the curious lines and animal drawings of the Nazca Desert to the wonder that is the abandoned city of Machu Picchu, there is plenty to awe and inspire any visitor to Peru. The country is also one of outstanding natural beauty with diverse landscapes from the Pacific coast to the Andes and the Amazon rainforest beyond. There is always something to amaze and excite in Peru, whether it is a beautiful sunrise at Machu Picchu or the thrill of trekking through the Sacred Valley of the Incas. By taking your place on our TEFL course in Peru not only will get to experience all that this country has to offer but you will also earn a highly regarded teaching qualification that will equip you with the skills you need to teach in English here and in other countries around the world.
TEFL Peru
For those interested in living and working in Peru, our TEFL course is the ideal place to start your job hunt. It is much easier to secure work when you are already in the country than it is from outside. Taking our TEFL course with us in Peru puts you in the perfect position to take advantage of the numerous teaching opportunities this country has to offer and our TEFL course run the year round so you are bound to find a course date that suits you.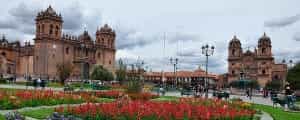 TEFL Courses in Peru's Historic Capital
Our Peru TEFL training centre is located in the historic capital of Cusco, a city famous as the gateway to Machu Picchu, one of the New Seven Wonders of the World. As such, it is a popular destination for tourists both local and from abroad. Although surrounded by many interesting archaeological sites the city itself is home to just as many fascinating examples of Spanish colonial architecture and Inca ruins including the Convent of Santo Domingo a Spanish colonial convent built on the foundations of the Qurikancha, one of the most important temples of the Inca. There are a number of bars, clubs and restaurants that help create a vibrant nightlife and are the ideal places to let your hair down after a day spent studying or touring the town.
Beyond Cusco there is the famous Machu Picchu which can be reached by hiking the Inca Trail from Cusco or by taking a train and bus. Trekking tours can be taken through the Sacred Valley to many of the interesting historical sites in the valley. There are also plenty of adventure activities to do such as rock climbing and zip lining. The Pacific coast is a surfer's paradise with some great beaches and interesting towns and on the other side of the Andes you can explore the diverse flora and fauna of the Amazon basin. ITTT offers superb training courses for people who want to gain TEFL certification in Peru. On completion of the course, you will have gained one of the most highly regarded TEFL certificates available that will allow you to find teaching positions countrywide. Our training centre is also in a prime location for you to go on and teach in other countries in the region.
TEFL Courses in Cusco
Apply Now!