Check out our Special
Offer for this
course!
Make a deposit payment to secure your place on a course before the end of the month and qualify for a free advanced level online course. You can choose from the 50-hour young learners (CTEYL) or business English (CTBE) certificate courses or the 250-hour online diploma course.
TEFL Courses in Santorini | Greece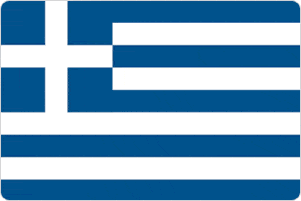 For many people, quintessential Greece is what comes to mind when they think of the beautiful island of Santorini, the most southern of the Cyclades islands. The island is actually made up of 5 islands, with Santorini being joined by Thirasia and Aspronisi and the volcanic islands of Palea Kameni and Nea Kameni. With stunning scenery all around you, Santorini really is an ideal place to take your TEFL course.
During the volcanic eruptions of 1866-1870, the area was visited by Jules Verne. He then immortalized Santorini in his books "Twenty Thousand Leagues Under the Sea" and "The Mysterious Island'. Here captain Nemo and his crew watched the famous eruptions. The Caldera View is one of the most breathtaking sites in the entire world.
The Santorini Caldera view includes 85-meter cliffs with many of the islands villages having enviable views of the sea beyond. The view came at a heavy cost however, as the cliffs are in fact the walls of a huge volcanic crater caused by a huge eruption in 3000 BC. This was responsible for the demise of the Minoan civilization.
As expected for Greece, Santorini is steeped in history, with numerous places of archaeological interest. These include the Venetian fortress at Pirgos and the ruins of Ancient Thira, Akrotiri. The unique Santorinian-style creates unique accommodation and as well as the aesthetic and historical plus points you will find stunning beaches with a whole host of beach sports and activities available. You may also be lucky enough to be in town for the picturesque religious festival which takes place at the monastery of the Prophet Elijah, found on the highest peak of Santorini.




Why complete a TEFL course in Santorini?
Visit the semi active crater of the volcanic island.
Take in the breathtaking view of the caldera face from the sea on a sunset sailing excursion.
Amazing SCUBA diving off Perissa.
Eat a meal against the backdrop of the sunset in the charming village of Oia.
See the preserved Pompeii-style Minoan village of Akrotiri.
Sample the wines and take a multimedia historical view of the island at the Boutaris Winemakers in Megalohori.
Numerous historical sites of interest including the Old and New Historical Museums of Fira.
See why Santorini is included in Patricia Schultz's 1,000 places to see before you die and why the poet Elytis described Caldera as "a volcano you can drink".
---
Check out ITTT's Blog Posts
---