Check out our Special
Offer for this
course!
Make a deposit payment to secure your place on a course before the end of the month and qualify for a free advanced level online course. You can choose from the 50-hour young learners (CTEYL) or business English (CTBE) certificate courses or the 250-hour online diploma course.
TEFL Courses in Loja | Ecuador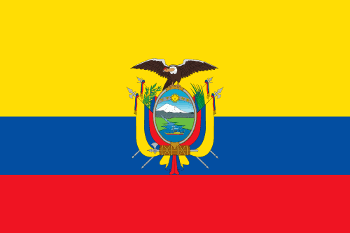 Our training center in Ecuador is located in the city of Loja, the capital of Loja Province in the south of the country. Loja is a peaceful city known as the Music and Cultural capital of Ecuador because of its rich tradition in the arts with public art dotted throughout the city and an extremely active music scene. There are many examples of colonial architecture such as the beautiful Church of San Sebastian and the city gates.
Throughout the year there is always some kind of musical or cultural event taking place in one of the city's squares and it is always a pleasure to wander around the cobbled streets taking in the atmosphere and enjoying the entertainment. Just ten minutes outside of the city is the Podocarpus National Park, a large cloud forest covering over 1460 square kilometers. Cycle paths run next to the Rio Zamora and Rio Malacatos, the two rivers that flow through the city and you will also find free gyms in the local parks.
Loja is the only city in Ecuador to run a recycling scheme and is a very clean city. The city is 2060 meters above sea level and the temperature ranges between 16 and 30°C. Although a small city Loja has plenty of restaurants, bars and cafes and you will also find organic markets selling fresh produce on Saturdays and Sundays.
Taking your TEFL course in Loja, Ecuador is an excellent way to discover the culture and history of South America while earning your teaching certificate.