Check out our Special
Offer for this
course!
Make a deposit payment to secure your place on a course before the end of the month and qualify for a free advanced level online course. You can choose from the 50-hour young learners (CTEYL) or business English (CTBE) certificate courses or the 250-hour online diploma course.
TEFL Courses in Natal | Brazil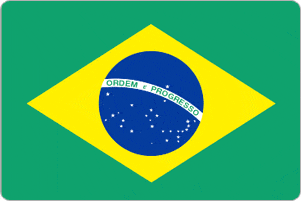 TEFL International's course in Brazil is located in Natal--one of the most amazing cities in the entire country. Natal is easily reached from both North America and Europe, enjoys perfect weather all year round, has been found to have the best air quality in all of the Americas and is blessed with more than 20 spectacular beaches, along with their crystal clear waters and stunning coral reefs.
Known as the "City of Sun", Natal will not disappoint you. Each year, thousands of visitors come to take in the calm ocean, wonderful climate and gorgeous dunes. It even has local water parks that cater to kids and adults of all ages.
During the week, you'll receive some of the best training you'll find in South America, while over the weekends, you can laze your days away under the Brazilian sun. Or you can escape the heat though a number of activities. Natal is big enough to be exciting but small enough to explore Brazilian culture in a quaint and meaningful way.
You should visit the Fort of Holy Kings while you're here. Close to where the Potengi River meets the Atlantic Ocean, Natal's star-shaped fort, still contains some old cannons and was built by Portuguese settlers in 1598.
Faro de Mae Luiza lighthouse is spectacular and also worth a visit. Over 100 feet high, the lighthouse is easily accessible by a spiral staircase with 151 stairs. The Faro de Mae Luiza provides incredible views of Areira Preta, Genibapu and Ponta Negra beaches.
Set in a former prison, the Natal tourism center is a fascinating destination in and of itself. A handicrafts fair contains an art gallery of glass, fabric and wood, showing the region's history through popular cultural evolution. Another attraction is "Forro con Turista"--a show with regional music every Thursday.
Since being named as one of the sites for the 2014 World Cup, investments in the city's infrastructure mean plenty of opportunities for jobs await anyone interested in working here.
Of course soccer is Brazil's national sport and is played by almost every person in the country. Professional clubs will entertain you if you're not here during the World Cup. Come and see ABC Futebol Clube, America Futebol Clube or the Alecrim Futebol Clube—all of whom play at the Machadao Stadium.
Natal is also famous for its martial art known by enthusiasts as Capoeira. It mixes combat with sport as well as dance. Those watching it might mistake it for a performance but the sharp and deliberate movements can prove deadly upon impact.