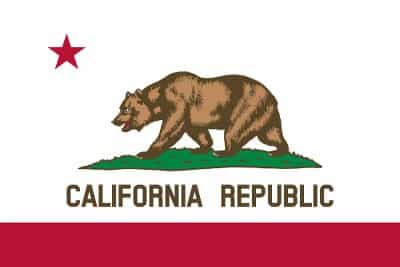 The state of California is famous all over the world due to its sandy beaches, iconic cities and year-round great weather. California received its nickname 'The Golden State' from the famous Gold Rush in the mid 19th century. During this period, the state saw dramatic changes in its society with waves of immigration from the east and all over the world. Today, California is the most populous state in the USA and also one of the largest, making up almost three quarters of the West Coast.
In the south of California, you will find one of the state's most popular cities: San Diego. Often referred to as 'America's Finest City', San Diego is blessed with great weather and a laid back attitude. Shop at Horton Plaza, watch a baseball game at Petco Park, or visit the Gaslamp Quarter for a great dinner and an exciting night out. Outdoor lovers will also find splendid beaches and hiking trails in the area, while surfers can catch the biggest waves on the northern shores. There is always something interesting to see and do in San Diego.
Only 2 hours away is California's most famous city: Los Angeles. Beverly Hills, Rodeo Drive and the Hollywood Walk of Fame are world-famous attractions and surely on every visitor's bucket list. Glitz and glamour is at home here and it's not rare to spot an A-class celebrity out on the street. If you want to dive into the world of Hollywood a little deeper, be sure to visit Universal Studios, where you can see original movie sets and spend a fun day on movie-themed rides. Everything is possible in Los Angeles.
If you are looking for a more relaxing getaway, choose the Santa Ynez Valley just north of Santa Barbara. This area is among the best grape-growing regions in the USA. The climate on the Pacific coast is ideal for high-quality Pinot Noir and Chardonnay grapes, while the inlands see Bordeaux grapes grown in abundance. Relaxing spa resorts in the Santa Ynez Valley make this region well worth visiting for wine lovers and travelers of all kinds.
Continuing north up the Golden Coast, you come to a city famous for its unique architecture: San Francisco. This is the place where you can ride a bike across the iconic Golden Gate Bridge and visit countless museums at Golden Gate Park. You can also enjoy a walk around Fisherman's Wharf where you can sample the freshest seafood dishes in town. Should you get tired walking, simply hop on one of the many old cable cars and take a ride across the city.
Besides its iconic cities, splendid beaches and abundant wine country, California is also a premier destination for education. Stanford University, UCLA, Berkeley and many more prestigious educational institutions attract students from all over the world. Taking your TEFL/TESOL course in California will open the door to countless ESL positions across the globe. Sign up for our in-class certification program in California and start your international teaching career today.