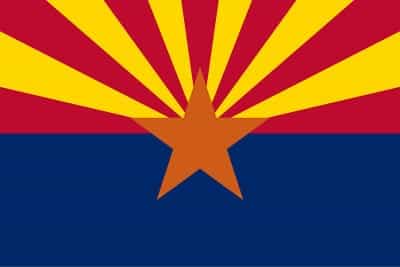 The state of Arizona is often referred to as 'The Copper State', due to its booming copper industry that dates back to the 19th century. Today, Arizona is much more famous for its natural attractions, including the majestic Grand Canyon National Park. The park is among the oldest national parks in the United States and was declared a UNESCO World Heritage Site in 1979. Millions of visitors from across the world visit Arizona every year to explore its unique landscape, however, there are many more attractions that are well worth visiting.
The array of red sandstone formations around Sedona were a holy site for the native Yavapai and Apache tribes and are still a major attraction today. Also popular is Oak Creek Canyon which is often referred to as the little cousin of the Grand Canyon due to its scenic beauty. Because of Arizona's abundance of natural wonders, visitors can enjoy a wide range of outdoor activities, such as hiking, biking, rock climbing, and horseback riding. The historic U.S. Route 66 also runs through the state and attracts huge numbers of bikers and other road-trippers every year.
Arizona is a state that offers so much to discover, from sightseeing tours and water sports, to nature adventures and urban escapes. Being home to dozens of state and national parks, Arizona provides an incredible mix of natural beauty and ancient history. You will also find plenty of spectacular lakes and rivers where you can try out all kinds of water activities, such as kayaking, jet-skiing and white water rafting.
A glorious Wild West city of the past, Tucson is now home to relaxing spas, resort hotels and splendid golf courses. Due to its up-scale culinary scene, Tucson has also earned the title of UNESCO City of Gastronomy. The city of Cottonwood is another culinary gem. Because of a perfect combination of sunny weather and fertile soil, the area around Cottonwood is well established as a high-quality wine region. Stop by to sample great wines at any of the four renowned wineries: Javelina Leap Vineyards, Alcantara Vineyards, Oak Creek Vineyards, and Page Springs Cellars.
If you are looking for a place where you can shop, eat, explore the outdoors and find interesting attractions, then the city of Phoenix is a great choice. Here, you can relax at a luxury resort, and find the best shopping facilities at Biltmore Fashion Park and Kierland Commons. Phoenix is also home to state-of-the-art attractions, such as Frank Lloyd Wright's winter home, the OdySea Aquarium and the Musical Instrument Museum.
Arizona is not only a premier tourist destination, but also a major center for education. With its prestigious university in Flagstaff, Arizona is home to a large number of local and international students. Northern Arizona University (NAU) also has a total of 36 different campuses around the state offering a great variety of undergraduate and graduate degrees. Taking your TEFL/TESOL course in Arizona will allow you to apply for positions teaching English as a foreign language all around the world. Sign up for our in-class certification program in Arizona and start your international ESL career today.