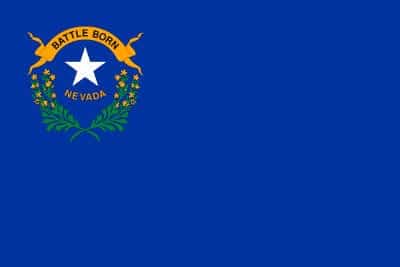 Although Nevada is only the 35th most populous state, it is a major tourist destination for visitors from around the world. Divided into five different regions (Elko, Ely, Reno, Tonopah and Las Vegas), Nevada offers a wide range of leisure activities for both locals and visitors alike. Whether it is trekking, hiking and exploring the outdoors, or relaxing, shopping and gaming, Nevada has something to offer everyone.
The northern region of Elko is often referred to as 'Cowboy Country', as it still maintains the feel of the old Wild West today. One of the most popular destinations is the Red Rock Canyon National Conservation Area. Here, visitors can explore the outdoors via hiking, bicycling, rock climbing and horseback riding. Nevada is also famous for its many UFO sightings. State Route 375 is notorious for being a hotspot for extraterrestrial activity. If you are looking for aliens, UFOs and secret government testing facilities, this is the place to be.
Nevada is also blessed with breathtaking hot springs. One of the best, Bog Hot Springs, is located in the northwest region and visited by thousands of people each year. Come to Bog Hot Springs and wade around in the many pools to find your preferable temperature. What is unique about the springs here is that they flow at around 1,000 gallons of water per minute, meaning they are also considered a hot springs river. Spencer Hot Springs is another well-known area that is remotely located off of Highway 50, known as 'The Loneliest Road in America'.
Reno is a popular center in Nevada that offers many great leisure activities. When in town, be sure to visit the famous Reno Arch as you wander through the Arts District down to the Truckee River. Riverfront dining, shopping and strolling are amongst the most popular choices for locals and visitors. If you are looking for more adventure, watch a Reno Aces game, or go kayaking on the river. Another popular attraction is the local Automobile Museum that houses a fascinating collection of historic vehicles. You will be surprised at the variety of leisure activities on offer in Reno.
Nevada's largest and most visited city, Las Vegas, needs no introduction. The city is world famous for its incredible number of casinos, mostly situated along the famous Las Vegas Strip. Being a premier destination for entertainment and gaming, Las Vegas is often known as 'Sin City'. However, the city has much more to offer than just casinos. It is also home to dozens of fine restaurants and shopping facilities, as well as spa resorts, stage shows, and live music.
Besides being a premier vacation and recreation destination, Nevada is also a major center for education. The University of Nevada in Reno and Las Vegas, the College of Southern Nevada and many other educational institutions are some of the best in the region. By choosing Nevada to take your TEFL/TESOL course, you will ensure that you have a great time during your stay, and leave with an internationally recognized teaching certification upon completion.