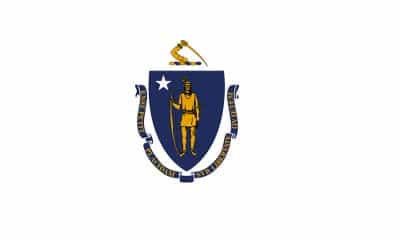 Massachusetts is not only the most populous state in the region of New England, but also an exciting vacation destination for many. "The Bay State" is bordered by the mighty Atlantic Ocean in the east and offers a wide variety of different landscapes. For example, visitors can enjoy exciting mountains, lush valleys as well as some of the finest beaches in the USA. Besides its many natural wonders, Massachusetts is also an important historic location in North America. The famous Pilgrims landed here after their long journey from England across the ocean. That's why Massachusetts is a historic gem and witness of the colonial and revolutionary eras.
Today, Massachusetts is a popular vacation destination for many Americans due to the 1,500-mile long coastline with its abundant number of beautiful beaches. The most popular beach among American families has been Coast Guard Beach for many years consecutively. Chatham Lighthouse Beach is an exciting destination as wild seals call this part of Massachusetts their home. Revere Beach is a popular place for building sandcastles, as it holds the annual San Sculpting Festival. Martha's Vineyard and Nantucket are among the most sophisticated vacation spots in the country that most visitors don't want to leave. If you are looking for romantic sunsets, Madaket Beach is your best bet. Whatever beach you choose, you will not be disappointed by the beauty of Massachusetts.
It's true that you could spend your whole vacation in nature in Massachusetts. In the spring months, the weather is perfect for camping, hiking, biking and even fishing. Many also like to watch a Red Sox game at Fenway Park in Boston. Whale watching, white water rafting and soaking up the sun are among the most exciting activities in the summer in Massachusetts and its many beaches. "Indian Summer" invites visitors to leaf peeing at the foliage, apple picking, goat petting and apple cider sipping in the fall months. Winter is also very exciting in Massachusetts as it is home to 12 prestige ski areas. Here, you can engage in skiing, tubing and riding. In certain mountain areas it is even possible for people to try ice fishing or dog sledding. As you can see, the four distinct seasons in Massachusetts never get boring.
You can experience history with all five senses in Massachusetts. See the exact rock where the Pilgrims landed back in 1620. Smell the different crops and handicrafts at the Plimoth Plantation, where you can experience what life was like in the 1600s. Hear the "shot heard round the world" on Lexington Green and be a witness of the Revolutionary War. Discover one secret each step at a time at the famous Freedom Trail in Boston and feel the abolitionist movement in the African American House.
No other state features more diverse universities and colleges than Massachusetts. Universities, such as Berklee, Amherst, Harvard, Smith, MIT and Boston College are among the best in the country and are all located in Massachusetts. Students from across the world aim to enroll in a program at one of the Ivy League schools. You can start your teaching career in Massachusetts when signing up for our in-class TEFL training program. Obtaining your teaching qualification in Massachusetts will open doors to limitless job opportunities around the world.