Check out our Special
Offer for this
course!
Make a deposit payment to secure your place on a course before the end of the month and qualify for a free advanced level online course. You can choose from the 50-hour young learners (CTEYL) or business English (CTBE) certificate courses or the 250-hour online diploma course.
TEFL Courses in Phuket | Thailand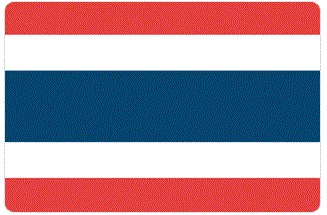 Phuket is a fantastic tropical paradise. Nestled in the crystal clear, relaxing waters off the south-west coast of Thailand, Phuket (pronounced, "Poo-ket") has rightfully earned the name, "Pearl of the Andaman Sea".
Phuket is Thailand's largest island and offers a wide variety of things to see and do. The island's cities are safe and offer modern technology. Its famous nightlife is surrounded by quiet countryside, rolling mountains, lush jungle, historic temples and gentle waterfalls. Even the well-traveled know it's difficult to find so many offerings on one island.
Phuket's breath-taking beaches also offer similar variety. Famous, Patong Beach bustles with activity year-round, yet the Zen-like beaches of Mai Khao and Layan remain sublimely sparse through high season.
Even Phuket's beaches are surrounded by beaches. There are dozens of tiny islands off Phuket that can be reached easily and affordably. Many remain unknown but an island like Koh Phi Phi has served as the backdrop for Leonardo DiCaprio's "The Beach", while James Bond Island hosted filming for Roger Moore and "The Man with the Golden Gun". Famous or not, these islands should not be missed.
The TEFL course in Phuket offers you plenty of time to experience the most exciting nightlife found anywhere outside of Bangkok. Nowhere else can a Thai city boast such a wide variety of entertainment and cuisine options.
Even if you're not into nightlife, you'll never be bored on Phuket. Water sport options vary from snorkeling and scuba diving to kayaking and wind surfing. Land lovers will find horseback riding, jungle trekking and hiking, and elephant rides as well as ATV excursions. Modern movie theaters, world-class shopping and much more, all combined to ensure you have the time of your life while taking our course in Phuket.
Apply today for a TEFL course in Phuket
One of the most dynamic and truly idyllic islands in the world awaits anyone who applies for a TEFL International TEFL in Phuket course today.
---
Check out ITTT's Blog Posts
---