TEFL International offers superb training courses for people who want to gain TEFL Certification in Thailand.
We have four course locations on offer in Thailand and we also offer our combined course here. Thailand is one of the most desirable countries in which to work and we've helped thousands of teachers gain their TEFL certificates for teaching in Thailand. In addition to this, the likelihood of finding a job after the course is about as high as you're going to find it anywhere in the world.
Thailand has something for nearly everyone. It's got undeniably good food, wonderful beaches, vibrant night life, an incredibly low cost of living and the people are as welcoming as you'd want anyone to be.
Upon completion of your TEFL course, the odds of you finding a job range from very good to nearly guaranteed. All of Thailand's schools require native English speakers and virtually every single school requires a TEFL certificate as well. And should you wish to work elsewhere in Asia, we are also in a prime location for you to go on and teach in South Korea, Taiwan, Japan, China and all Asian countries.
Gaining your TEFL certificate for teaching English is an important step in ensuring you become an effective teacher of English. While some teachers are teaching without these certificates, one has to wonder how on Earth they're doing a good job at it.
TEFL Thailand
Demand is very high for English language teachers and this is true nearly year round. Opportunities teaching TEFL in Thailand are countrywide, from Bangkok to Chiang Mai, Phuket to Koh Samui, and everywhere in between.
Between our Phuket, Chiang Mai and Ban Phe locations, we are sure we've got a TEFL certification course that will suit your interests.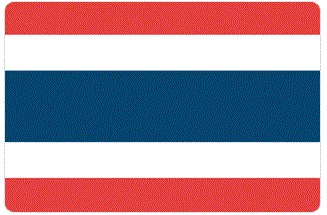 Our center in Phuket is perhaps the most successful of all our locations. We've helped over 3,000 trainees gain certification and find jobs throughout the world. We're located in an authentic corner of Phuket Town so don't let all the talk about Phuket being a tourist trap deter you from finding out for yourself just how cultural Phuket can be. Not too far from the school is the Andaman Sea and all of Phuket's wonderful beaches. You'll have plenty of water sports to choose from in your free time and when you need to let your hair down and unwind, there's plenty of great nightlife on offer as well. There are also numerous other attractions surrounding Phuket. The most famous is probably Phi Phi Island but there so many other attractions that you couldn't possibly see them over the duration of the course.
TEFL course on the East Coast of Thailand
Our center in Ban Phe is located in the heart of a sleepy fishing village along Thailand's Eastern sea board. This atmosphere will allow you to unwind and forget about the worries of western life. There are some great beaches here and the low cost of living make it an easy place to call home.
TEFL Course in Thailand's North
Chiang Mai is the capital of northern Thailand and sits firmly in the middle of the country's northwest corner. It enjoys cooler temperatures in the winter months and you can enjoy its lovely countryside while you're taking a break from your studies.
TEFL Course in the City of Angels
What makes Bangkok special is that many Thais from all over the Kingdom come here to work bringing their unique regional culture with them. Bangkok is the melting pot of all things Thai. It's a great place to get a feel for the entire Thai culture.
Most of Thailand's best universities and international schools are here, and the largest number of private language academies. It is, by far, the single biggest hiring market for English teachers in the entire Kingdom.
Bangkok... it's a big city... with a small town feel.