Check out our Special
Offer for this
course!
Make a deposit payment to secure your place on a course before the end of the month and qualify for a free advanced level online course. You can choose from the 50-hour young learners (CTEYL) or business English (CTBE) certificate courses or the 250-hour online diploma course.
TEFL Courses in Chiang Mai | Thailand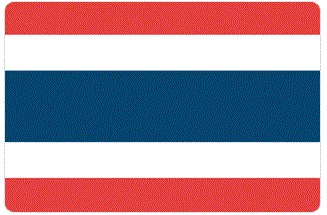 Chiang Mai is the capital city of northern Thailand and it was once the center of the ancient Lanna Kingdom. It was founded in the 13th century and is one of the oldest cities in Thailand. The Lanna Kingdom might not exist in the 21st century, but shadows of its rich culture can still be seen today. The outskirts of Chiang Mai are full of small mountains, meandering rivers, gentle waterfalls and countless Buddhist monasteries. If you're looking for a great experience while conducting your teacher training, Chiang Mai is a great choice for your TEFL International course.
Chiang Mai is an essential destination for anyone visiting Thailand. It sits roughly 350 miles northwest of Bangkok and offers countless temples to visit—more than 120 are within city limits. The Old Town is surrounded by ancient walls and a man-made moat marking where the old city stops and the new city begins. Chiang Mai is one of the few cities in Thailand that has successfully held on to its old culture and heritage while still modernizing and offering plenty of Western amenities.
While peaceful, quaint and often times quiet, Chiang Mai also offers loads of handicraft shops, delicious eateries and many other natural treasures. As well, many boutique hotels and hostels are beginning to pop up. The Nimmanhaemin neighborhood, with its modern shops and restaurants, is a particularly good example of how the new world has complimented Chiang Mai's ancient past.
Some of Chiang Mai's temples date back 500 years. They reflect the skilled work and imagination of the local craftsman as well as an obvious influence from ancient Burmese and Sri Lankan styles. One of the best and most loved temples is that of Wat Phrathat Doi Suthep. Constructed in the late 14th century, it's elevated nearly a mile up off of Chiang Mai's valley and overlooks the entire city. Other great temples such as Wat Phra Singh and Wat Chiang Mun were also constructed in the same period and offer some of the most beautiful craftsmanship in the entire kingdom of Thailand.
The city itself covers and area of about 600,000 square feet and sits about 300 meters above sea level. It still has a tropical climate and does see a monsoon season from late may to early November. Rains during this time are typically restricted to the late afternoons so you'll never be rained in to too long. Temps during this time of year range from 75-900 F. From December to April, cooler air from China comes in and rain subsides. Temps during this time are a bit cooler and can even get chilly at night during December and January.
Why Chiang Mai
Whether you're here for the ancient culture or the modern development, Chiang Mai has something for you.
Food, accommodation and sites all offer top-quality service at an incredibly reasonable price.
Doi Suthep is one of Thailand's most famous temples and offers a scenic backdrop to any already beautiful city.