Check out our Special
Offer for this
course!
Make a deposit payment to secure your place on a course before the end of the month and qualify for a free advanced level online course. You can choose from the 50-hour young learners (CTEYL) or Business English (CTBE) certificate courses or the 250-hour online diploma course.
TEFL Courses in Chiapas | Mexico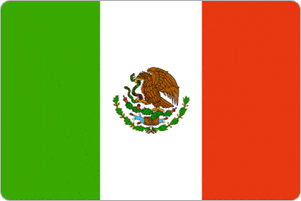 TEFL International's course in Chiapas is nestled alongside the Mexican states of Veracruz, Tabasco and Oaxaca. It also borders Guatemala and flanks the Pacific Ocean.
Our center is in a quaint colonial town in west-central Chiapas. According to Lonely Planet, it's a town with an easy-going, provincial air. The summary is accurate but the town is overlooked by most tourists—which is great for sustaining authentic local customs.
We might be located in a small town but we've got big things in store for you upon your arrival. We're located about 20 minutes away from the state capital. On the weekends you can tour up a nearby mountain to San Cristobal. The town is home to ancient ruins and beautiful lakes.
If you wish to make a longer trip, feel free to visit the world-renowned Mayan ruins of Palenque—only a seven-hour drive away from Chiapas. Easy day trips to waterfalls such as El Chorreadero and El Chiflon are also worth a visit. Days can be spent taking part in many of the town's handicraft workshops that the town's cultural center put on.
Chiapa is very relaxed so weeknights and most nightlife are fairly laid back. There are some cafes and bars in town where you can enjoy local atmosphere after a challenging day of teaching.
Big city malls, discos and clubs can be reached by taking a 20-minute bus journey to Tuxtla Gutierrez. Chiapas is about culture and locals will be happy to sit down with you for as long as you'd like and tell you about their land.
Some tour companies have Chiapa de Corzo on their route, which gives it a bit of day tourism during the high seasons, but as a result of being seen more than two days in a row, local TEFL teachers and volunteers are quickly recognized as part of the community.
Direct flights to Tuxtla Gutierrez are available, so getting to the TEFL International course in Chiapas is simple. If you are unable to find an affordable flight directly to Tuxtla (the closest major city to Chiapa de Corzo), look for flights to Mexico City and from there it's a 90-minute flight. There are also direct flights to Tuxtla from Cancun. If you enjoy taking your time savoring a journey, there are countless buses that arrive in Tuxtla.

*Balance of course fees must be paid in advance to qualify for free homestay accommodation.


---
Check out ITTT's Blog Posts
---