Check out our Special
Offer for this
course!
Make a deposit payment to secure your place on a course before the end of the month and qualify for a free advanced level online course. You can choose from the 50-hour young learners (CTEYL) or business English (CTBE) certificate courses or the 250-hour online diploma course.
TEFL Courses in Surabaya | Indonesia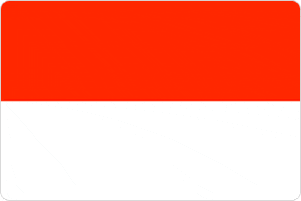 TFFL International's center in Indonesia is located in Surabaya--the capital city of the exotic island of Java. Since 2007, we've been certifying teachers and helping them find employment in Indonesia, Asia and the rest of the world. Being located in the South Pacific's, Ring of Fire and in close proximity to world-class beaches, you'll be on paradise's doorstep while gaining tefl certification in Indonesia.
Surabaya provides a wide variety of social and cultural opportunities. It's got tasty Indonesian cuisine, great water sport activities, vibrant nightlife and endless choices for trekking through parks and over volcanoes.
Why TEFL Indonesia?
If your goal is to work and live within a new culture, there's no better place to gain TEFL International's certificate than in Surabaya.
Surabaya is packed full of interesting things to do and see. The most well-known of these is probably Mt. Bromo. This active volcano provides opportunities for hiking to the top of its caldera and watching Earth belch out its heat in the form of lava and magma. While you're there, you can visit Welirang, also known as "Sulfur Mountain" and take in its sea of sand and mountain vistas.
Surabaya is neighbored by the city of Malang and both are centers for big business and therefore offer loads of opportunity for employment. You'll have no trouble finding restaurants, cafes, theaters, high-end shopping outlets and nightclubs in both of these cities.
Indonesia's unofficial hobby is dining out. Highly acclaimed food stalls see locals coming in from miles away, just to sample some of their legendary food. Many of these stalls offer only one or two items but since they specialize in only those dishes but this ensures the highest quality available.
Surrounding Surabaya are loads of scenic beaches, wildlife preserves, marine gardens, ancient temples, highland lakes as well as volcanoes.
You can access other parts of Java rather easily by train or bus. Flights from Surabaya to other major cities are also available. Famous Bali island is only a 30-minute journey away and this highly acclaimed destination for fun and adventure is only a short ferry ride away. Located in East Java is the island of Maura. You can visit here and experience yet another unique culture. This island is about 80 miles long and is famous for its bull races, where young jockeys are pulled on a crude sled by a pair of huge bulls along a 100-yard course.
You can also visit the ruins of the ancient Majapahit Empire. They can be seen at numerous temple sites and other archaeological digs. This empire flourished from the 14th to 16th centuries and was influenced by a mixture of religions. Surabaya means "land of heroes" and it was here where Indonesia's fight for independence from colonial rules was centered.