Check out our Special
Offer for this
course!
Make a deposit payment to secure your place on a course before the end of the month and qualify for a free advanced level online course. You can choose from the 50-hour young learners (CTEYL) or business English (CTBE) certificate courses or the 250-hour online diploma course.
TEFL Courses in Corinth | Greece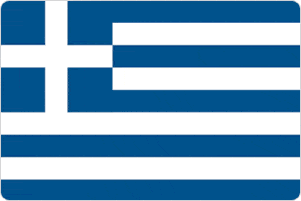 TEFL International's center in Corinth is a four-week, 120-hour course that includes teaching practice, trainers with extensive expertise in the field and results in a certification that is internationally recognized. On top of this, the school is associated with a local recruitment company and we'll provide employment assistance for any location in which you wish to teach. Our facilities and accommodation are comfortable and clean. All course materials and an airport pick-up are included in the course fees.
Located on the Peloponnese Peninsula and very near pristine beaches, Corinth is rich with archeological sites. Outside Athens, Corinth is the most visited site on Greece's mainland. This course represents a unique opportunity to absorb Greek history and culture. We're only 50 miles from Athens and we have a beautiful countryside with fantastic ruins to explore nearby. Towering above the ancient town is the Acrocorith: a fortress used by Byzantine, Venetian and Turkish forces occupying the area during the Middle Ages.
The city has all the amenities you'll need in order to enjoy your stay. We have charming cafes and bars, delicious restaurants, banks, shops and public transport for exploring the surrounding area.
A few of the interesting places to go during your TEFL course in Corinth are: Ancient Corinth – 3 miles from Corinth itself, this is the main attraction of the area. It houses the Temple of Apollo and acts as a great, on-site museum.
St. Paul's Metropolitan Church – St. Paul himself spoke to the people of Corinth here and it's a must-see.
Acrocorinthos – Conquering forces left these ruins that date back to medieval times and the Temple of Aphrodite sits atop the 200-foot hill, providing spectacular views.
Corinth Canal – Began just 67 years after Christ's death and not completed until 1893, this three-mile-long canal was built so boats didn't have to go around the peninsula.
Corinth is easy to get to from the Athens Int'l Airport. There's a train station that offers a busy schedule running to and from Athens. As well, three different bus stations serve Corinth.