Check out our Special
Offer for this
course!
Make a deposit payment to secure your place on a course before the end of the month and qualify for a free advanced level online course. You can choose from the 50-hour young learners (CTEYL) or business English (CTBE) certificate courses or the 250-hour online diploma course.
TEFL Courses in Brittany | France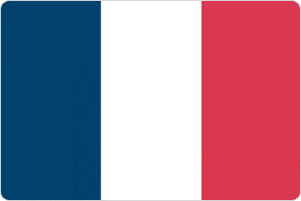 When you enroll in TEFL International's teacher training course in Brittany, you'll learn everything you need to know about teaching while nestled up in the picturesque, provincial town of Plelauff, France. Charismatic and charming, the village sits in the Cotes d'Armor, neighboring similar age-old villages dating back to the 1600s.
Pleuff's laidback atmosphere will allow you to relax and focus on your teacher training. An ideal setting in a region that acts as a gateway into Europe, Brittany provides beautiful scenery and wonderful insight into a welcoming culture, typical of rural France.
During your course, you'll have plenty of free time in which to enjoy all the attractions and sights Brittany has to offer. The surrounding region lays testimony to a time when both France and Europe enjoyed a simpler, quieter lifestyle.
Brittany, France
In Plelauff, you'll be able to enjoy a plethora of activities and attractions. From horseback riding and fishing, to bowling and golf, you'll be able to remain as active as you like during your course.
Lake Guerledan is very popular in the summer. It offers a miniature golf park as well as a variety of water sports. Cycling is also very popular here and serves as a great way to explore vast expanses of countryside. Time your course right, and you may even be able to take in some of the Tour de France.
Don't forget that Plelauff isn't too far from the sea so spending a day at the beach also serves as a great way to relax. With the sun shining down on you, you can relax on the shore or take a leisurely stroll along the coastline.
Brittany also offers numerous megalithic structures which you may want to visit. If you're in the mood for something a bit more modern, the village also offers on-site, international dance classes and a cinema. Weekend trips into Paris can also be arranged and we'll help to ensure your weekend is fantastic and hassle-free.
Of course French countryside wouldn't be complete without its amazing cuisine. Always fresh and locally grown, the area's restaurants will leave you satisfied after each and every meal. Pair your dishes with a glass or two of a local vineyard's wine, and you may wish to stay in Brittany until well after your course finishes.
---
Check out ITTT's Blog Posts
---