Check out our Special
Offer for this
course!
Make a deposit payment to secure your place on a course before the end of the month and qualify for a free advanced level online course. You can choose from the 50-hour young learners (CTEYL) or business English (CTBE) certificate courses or the 250-hour online diploma course.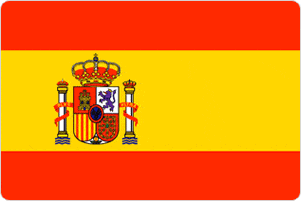 TEFL International's center in Seville is an absolutely wonderful choice to gain certification for teaching. Seville is the capital of Andalusia, Spain's southern region, and also one of Europe's most historic cities. Majestic monuments and beautiful buildings can be seen around every corner of Seville's tiny streets and main avenues. From the minaret of La Giraldo, to the Alcazar Palace, the city's monuments stand as testimony to Seville's rich history and fascinating heritage.
Seville is well-known for its exuberance as well as being one of Europe's most captivating towns. Seville's vitality comes from its witty and gregarious citizens. Stylish, ancient, intimate and fun-loving, Seville and its people will delight you.
Seville also offers some of the best food in all of Spain. The city is known as the home of the tapas and houses more than 1,000 such tapas bars. Choices for food are nearly endless, from seafood and vegetables, to sausages and cheese, Seville will serve up something you'll enjoy.
Seville also offers great sites outside of the city. Located just 24 miles from Seville, Carmona is one of Spain's oldest and most picturesque towns. It's known for its refined boutiques and first-rate restaurants. The ancient city of Italica is also nearby. It rose to dominance in the 2nd century and impressive mosaics and its amphitheater are just five miles north of Seville.
If you wish to explore Seville as it should be seen, taking your training course here is a wonderful way to see a side of Seville's culture that most travelers never get a chance to experience. With your certification from TEFL International, you'll find that you'll have an abundance of job openings from which to find a great job.
---
Check out ITTT's Blog Posts
---