Check out our Special
Offer for this
course!
Make a deposit payment to secure your place on a course before the end of the month and qualify for a free advanced level online course. You can choose from the 50-hour young learners (CTEYL) or business English (CTBE) certificate courses or the 250-hour online diploma course.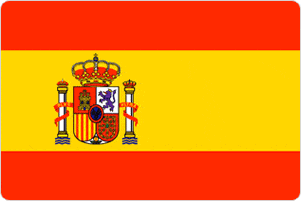 There are plenty of great reasons to take your TEFL International certification course in Malaga: real Spanish traditions and festivals are everywhere, great art, fine food, beautiful beaches and spectacular weather are just a few reasons why you'll love it here.
Malaga is the capital of Costa del Sol—a wonderful region in southern Spain along the Mediterranean coast. The sun shines more than 300 day a year and Malaga is preparing to be elected as the European City of Culture by 2016. You'll love your Spanish environment, be motivated by your students and come away from the course ready to teach the world English.
Culture, Architecture and Art
Malaga is one of the oldest cities in Spain, with a history dating back to 700 BC and its culture is rich. Just consider what it has to offer:
The birthplace of Picasso--where you will find the largest collection of his works at the Picasso Museum.
The Alcazaba fortress and palace, home of the rulers of the Muslim sultanate of Málaga.
The Roman amphitheatre, built in the age of Augustus.
The splendid Cathedral, constructed during the first half of the sixteenth century.
The Historical District of Málaga, where architecture from different centuries mingle, as is to be expected in a living and constantly evolving city.
Andalucia is the home of flamenco dance. Festivals throughout the year can be experienced first-hand and almost on a daily basis. We've also got great local bars where the distinct Spanish guitar can always be heard in the background.
Modern Malaga is a tourist center within Costa del Sol, with plenty of beaches, cafes, restaurants and sun. It's a food-lover's paradise as well and you'll never run out of tapas bars to explore. Local eateries serve local food from grilled fish and other Mediterranean food to classics such as paella and grilled meat.
Malaga nature and beaches (playas)
Playa de la Malagueta: This is a beach very popular with the local people, nearly one mile long with good facilities and lifeguards. This Blue Flag-awarded beach is urban in nature and located only 10 minutes from the center of Malaga so dining options are plentiful
Playa Palo: Located next to El Candado marina and ideal for sailing, diving and swimming, this beach has plenty of small coves, life guards, a promenade, pleasant atmosphere and a wide range of suitable facilities.
Playa Huellín:, A fairly busy beach town, which has its promenade named after Antonio Banderas. You'll find a good atmosphere here, with beach bars, life guards, and good facilities. This beach is accessible by bus.
Playa Las Acacias: This is a very popular beach and only a 10-minute walk from the training center. It has grey, fine sand and excellent facilities. It is nearly a mile long aswell. There are long rocky breakwaters that divide it into sheltered sandy coves. It's very popular with young people and great at night, with a lively promenade.
El Torcal Park Nature Reserve: The wonderful mountain range in Antequerra can be found roughly 13 miles north of Malaga city. It's known for its unusual limestone rock formations, and within the park's 7 square miles are some of the most fascinating and impressive limestone landscapes in Europe. There are three routes through the park for walkers, the longest of which allows you to see the coastline of Africa.
National Park of Malaga: The Montes de Málaga, covering an area of area of 4,762 acres, is located 6 miles to the north of the city of Málaga at an altitude ranging between 300 and 900 feet above sea level. The park is full of small valleys covered with pine trees, a species abundant in the area. In addition to the beauty of the landscape, the services provided by the natural park, such as parking spaces, picnic areas, and toilet facilities, guarantee a pleasant visit while at the same time protecting the environment.
Nerja Caves: These are some of the best in Spain, with pre-historic roots and impressive vistas.
Malaga Transport
The main international airport for the Costa del Sol is Malaga airport, with flight connections to over 60 destinations worldwide. Currently, it's one of Europe's largest international hubs, with many expanding airlines throughout Europe and to North America, it's even easier and cheaper to get to. Once you're in Malaga, take a ferry or fast-cat directly from Malaga across the Mediterranean Sea to Melilla, North Africa. Or you can go towards Algeciras passing through the famous surfing resort of Tarifa, and then take a ferry over to Tangiers or Ceuta - Gateways to a whole new world.