Check out our Special
Offer for this
course!
Make a deposit payment to secure your place on a course before the end of the month and qualify for a free advanced level online course. You can choose from the 50-hour young learners (CTEYL) or business English (CTBE) certificate courses or the 250-hour online diploma course.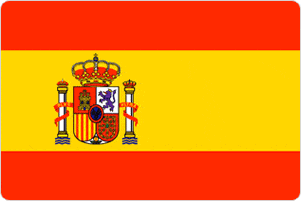 TEFL International's course in Granada is magical. It's one of UNESCO's World Heritage sites and home to the majestic Alhambra Palace. Added to this, it's the former capital of Moorish Spain and the Moors' influences are seen everywhere. From monuments and churches to homes and palaces, history and intrigue will surround you every day of your stay.
Today, Granada is a larger town rather than a small village. Despite its growth, it has retained its ancient charm. It is also a popular university town with vibrant nightlife to compliment its variety of eateries, theaters and clubs.
Located in the Andalucia region, and nestled between the Sierra Nevada Mountains and the Costa del Sol, Granada is also geographically unique. You'll never run out of things to do or see.
Opportunities for skiing, trekking, or just soaking up the sun await anyone who arrives. It would take you more than a month of weekend explorations just to scratch the surface.
The surrounding area includes Cordoba and its ancient Roman ruins, as well as the awe inspiring Mesquitta—a former cathedral that was turned into the world's largest mosque in the 14th century. There's also Malaga, the birth place of Picasso.
And who can forget about the local cuisine? Go anywhere in Spain and you'll be hard pressed to find fresher, more diverse food options. You'll enjoy gazpacho, tapas, chorizo and paella while washing it down with local wines or a crisp lager. Come to Granada and you'll see for yourself just how much this wonderful region has to offer.
All of Granada's offerings combine with TEFL International's quality training to make this a prime location for gaining tefl certification.