Check out our Special
Offer for this
course!
Make a deposit payment to secure your place on a course before the end of the month and qualify for a free advanced level online course. You can choose from the 50-hour young learners (CTEYL) or business English (CTBE) certificate courses or the 250-hour online diploma course.
TEFL Courses in Limerick | Ireland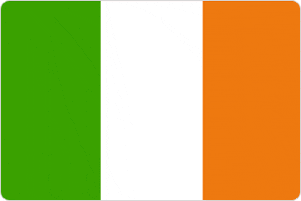 TEFL Internationals' training center in Ireland is located in the sunny, south-west town of Limerick. It's a historical city with sites dating back as far as the Viking settlements of 812. Bunratty Castle, King John's Castle, St. Mary's Cathedral, and the Hunt Museum are some of Ireland's most significant historical attractions.
Limerick is a bustling city, with a huge variety of shops, boutiques, delicious restaurants and wild nightlife. It also has an abundance of performing and visual arts venues. The Belltable theater hosts local playwrights drams, while the Limerick City Art Gallery has a permanent collection of Celtic art as well as contemporary art. The University Concert Hall routinely hosts local performances of both national and international music, theater and opera. Of course, many of the local pubs host local and traveling bands to entertain customers most nights of the week.
Limerick also has a strong sports tradition and students from our center have the opportunity to watch and participate in a variety of sports. Rugby and basketball are both popular in Limerick. A new stadium just opened in Thomond and you'll be able to take in both national and international events there. We've also got the Gaelic games of hurling and Gaelic football that you can come and watch, as well as soccer, tennis, field hockey and much, much more.
Limerick is very important in Ireland and acts as a center of education. It's home to ten higher education institutes and it enjoys a large student population of over 20,000, making it an ideal location for a TEFL course trainee.
We've got something for everyone here and you'll feel like you've got the luck of the Irish when you arrive. If you wish to travel a bit further afield, public transport links up easily with Dublin and other cities in Ireland and Northern Ireland.
Why study in Limerick?
To explore a historically rich city,
take advantage of your free time to explore Ireland's beautiful west coast,
to experience traditional Irish music and food in a warm and welcoming atmosphere,
to meet people from all over the world,
study in a friendly and warm, family environment,
meet fellow students from a variety of backgrounds and nationalities.
Your teacher trainers are some of the most experienced and well-trained in the industry.
Your support staff is extremely helpful, courteous and will assist you with whatever you need.
The locals are friendly, welcoming people who typically like spending time with foreigners.