Check out our Special
Offer for this
course!
Make a deposit payment to secure your place on a course before the end of the month and qualify for a free advanced level online course. You can choose from the 50-hour young learners (CTEYL) or business English (CTBE) certificate courses or the 250-hour online diploma course.
TEFL Courses in Kolkata | India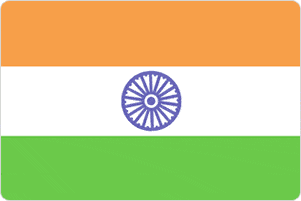 Kolkata, is famous for its literary, artistic and cultural heritage. It was once India's capital city and is still home to exquisite buildings, museums and galleries. Held in high esteem by locals and known as the 'City of Joy', Kolkata offers an unforgettable experience for anyone who takes our TEFL International certification course here.
Along with Mumbai, Delhi and Chennai, Kolkata is one of the four main cities in India. It was once the headquarters for the British Raj during colonial rule in India and therefore, Victorian architecture can be seen from many points in the city. It is also commonly referred to as the nation's intellectual capital.
Kolkata offers plenty of activities for trainees during their downtime. You can take a morning stroll over Howrah Bridge—the busiest in the world, or you can tour the worldwide headquarters of the Ramakrishna Mission. As well, you can marvel at the British-built, Victoria Monument, with its complex waterways and vibrant gardens. While you're there, you can even visit one of the largest trees in the entire world: a 200-year-old Banyan tree with its canopy spreading well over 30,000 feet and its trunk's circumference of nearly 1,000 ft.
Combine the city's rich history with its wonderful attractions and delectable cuisine, and you'll conclude that you've made the right decision to take your tefl certification course with TEFL International in Kolkata.
TEFL International TEFL courses in India
TEFL International Kolkata affords you the experience of a lifetime in the most vibrant city in India.
Our TEFL certificate courses are internationally acclaimed, incredibly popular and will qualify you to teach English in India and around the world.