Check out our Special
Offer for this
course!
Make a deposit payment to secure your place on a course before the end of the month and qualify for a free advanced level online course. You can choose from the 50-hour young learners (CTEYL) or business English (CTBE) certificate courses or the 250-hour online diploma course.
TEFL Courses in Cairo | Egypt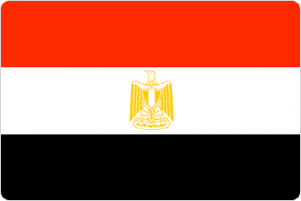 Cairo is one of the largest and most culturally diverse cities in Egypt and the Arab world as a whole. It a truly interesting and exciting place to visit and an ideal location to study for a TEFL qualification. Cairo is one of the most cosmopolitan cities in Egypt with a long history as the site of this Egypt's historic capitals. The city is home to a spectacular number of ancient and modern monuments and is a "living museum" where visitors get to experience Pharaonic, Greek, Roman, Coptic and Islamic history through the many relics and monuments found across the city. These fascinating archaeological sites attract visitors from all over the world and Cairo is a first-class tourist destination.
Not only is Cairo home to some of the most interesting historical relics in the world, it is also home to a number of modern attractions including famous shopping malls, opera houses, theatres and more. The city has also hosted the Cairo International Film Festival every year since 1976. To cater to the throng of international visitors the city welcomes each year, there is a wide variety of hotels and other accommodation available.
Included in the many interesting attractions Cairo and the surrounding region have to offer are more than fifty museums housing relics and artifacts from several thousand years of Egyptian history. The Tahir Museum is home to the body of Ramesses II, the most powerful Pharaoh of the Nineteenth Dynasty, who reigned between 1279 and 1213 BC. Of course, no visit want to Egypt would be complete without a trip to see two true icons of the country; the Pyramids and the Great Sphinx at Giza. Built thousands of years ago, these monuments to power still inspire awe and wonder in people today. A dinner cruise along the Nile is a nice way to spend a couple of hours soaking up the scenery and enjoying a good meal.
Cairo is also an education hub for the region and Egypt itself. There are fifteen public and private universities including the American University and the British University. The Ministry of Higher Education also has more than thirty-five higher education institutions under its administration. Transport in Cairo is excellent with a subway system, rail network, buses, taxis and app-based services Uber and Careem.
---
Check out ITTT's Blog Posts
---