Check out our Special
Offer for this
course!
Make a deposit payment to secure your place on a course before the end of the month and qualify for a free advanced level online course. You can choose from the 50-hour young learners (CTEYL) or business English (CTBE) certificate courses or the 250-hour online diploma course.
TEFL Courses in Prague | Czech Republic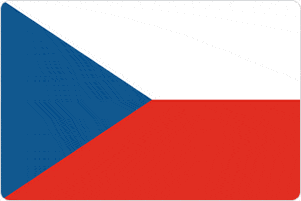 Earn your teaching certificate in beautiful Prague
Our training center in the Czech Republic provides the ideal location to earn your TEFL certification in magnificent Prague. This modern capital city offers an incredible opportunity to work and live surrounded by rich heritage and culture.
What We love about Prague
Festivals: Music, Food, Beer, Wine, Art, Pottery, Design, Film, Theatre. There's something happening nearly every week.
Beer! It's tasty and cheap. Even the 'bad' beer is good here.
The architecture. Everyday you notice a new beautiful building with scraffiti, mosaics or frescoes that you can swear wasn't there last time you looked.
Low cost of living: Rents are affordable and you can get drinks and dinner for two for under 20 bucks.
Public transport. It's cheap, safe, clean, easy to use and it comes when it says it will on the schedule.
Culture - there are three opera houses, hundreds of theatres, as well as all sorts of museums and galleries, music and sport venues and cinemas.
History - how cool is it to have coffee in a room that Kafka or Albert Einstein once sat in?
Nature – it´s a popular location for hiking, camping and mountain climbing and it´s also very safe (your wildest enemies may be just ants)
Program Highlights
1. Spend 120+ hours in face-to-face TEFL training in the Czech Republic.
2. Learn from qualified and experienced language trainers.
3. Attend fully accredited and externally moderated course.
4. Get teaching practice with adults as well as children.
5. Earn an internationally recognized TEFL certificate.
6. Live and study for at least four weeks in Prague.
7. Job opportunity after completion of the course