In-class TEFL trainees will be provided with a course manual for the following topics:
Language awareness/grammar
Teaching skills
TEFL methodology and theory
Classroom management
Phonetics
We base our input sessions on these high quality materials and you will be able to keep them after the course to use as a valuable reference in your future teaching career.
We also give trainees course handbooks and materials, including a three-ring folder which should be organized as follows:
Lesson plans and assessments
A journal for your unknown language inputs
A journal for your observations of experienced teachers
This course log will form a record of the progress you make through the course. The log will be inspected on a weekly basis and used for moderation purposes.
Personal Note File
You will receive numerous handouts throughout the course and will also take your own notes as well. Subjects should include:
Timetables
Teaching skills
Classroom management
Grammar
Phonology
Recommended Reading List:
Although not compulsory, the following books are highly recommended and will provide an invaluable resource during the course and once you start work in your own classroom.
Methodology
The Practice of English Language Teaching, J Harmer
Grammar
Practical English in Use, Raymond Murphy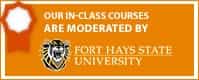 ---
---